Farage Accuses PM Of Treating Salisbury Crime Scene Like A "Street Party"
15 March 2018, 20:24
Nigel Farage has criticised the Prime Minister for treating a city centre where an ex-Russian spy and his daughter were posioned like a "street party".
Theresa May fist bumped a member of the public as she visited Sailsbury on Thursday.
Crowds greeted her with bunches of flowers and posed for selfies as the PM condemned the "despicable" nerve agent attack which left Sergei Skripal and his daughter seriously injured.
Her appearance came shortly after her defence secretary, Gavin Williamson, made headlines after he told Russia to "go away and shut up".
But, Nigel believes Mrs May and her government have got carried away with their popularity over their handling of the Russia investigation.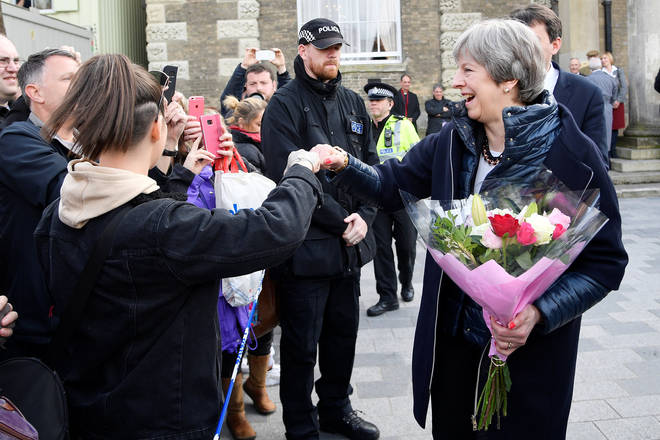 "I'm not criticising her for meeting people," the LBC presenter said.
"I'm criticising her for going to the scene of a terrorist act and treating it like a street party.
"I think they've got rather over-excited by their own results in these opinion polls.
"Given the miseries they've gone through, I can't necessarily on a human level blame them."
He finished: "But I think they've struck the wrong tone."