What Happened When Caller Accused Alex Salmond Of Being Sturgeon's Puppet Master
15 March 2017, 17:44 | Updated: 21 March 2017, 11:10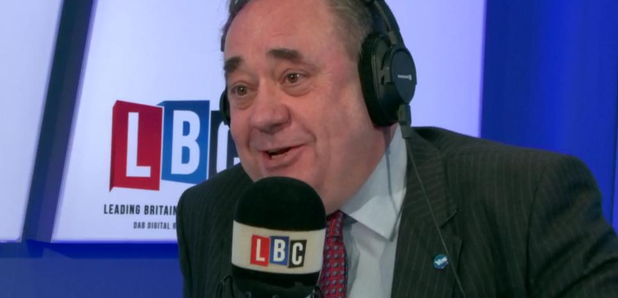 Is Alex Salmond the puppet master for Nicola Sturgeon? This is what happened when one angry caller put that to him live on LBC.
The former First Minister was live on LBC this afternoon with an hour-long Referendum Special with Iain Dale.
And when Chris in Fulham called in accusing him of campaigning for Scottish independence as an ego trip, Mr Salmond had a strong response.
He insisted that you shouldn't underestimate Ms Sturgeon and that she was very much her own woman.