LBC's EU Debate: Salmond Vs Duncan Smith - Watch In Full
28 May 2016, 12:08 | Updated: 14 September 2016, 14:54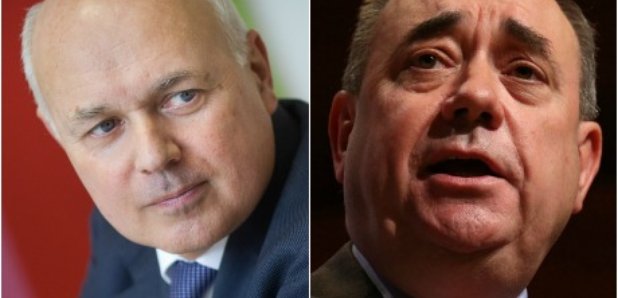 Thursday 2nd June 2016
Alex Salmond and Iain Duncan Smith went head to head in an LBC debate that was one of the liveliest clashes of the EU Referendum campaign.
Iain Dale hosted the head-to-head debate that will saw the former Scottish First Minister square off with the former Work and Pensions Secretary on LBC.
Issues including migration, an EU army, Project Fear and even Agony Aunt newspaper columns came up in a very frank exchange between both men.