Cooper Vs Grayling: Watch LBC's EU Debate Back
13 June 2016, 13:36 | Updated: 15 September 2016, 17:21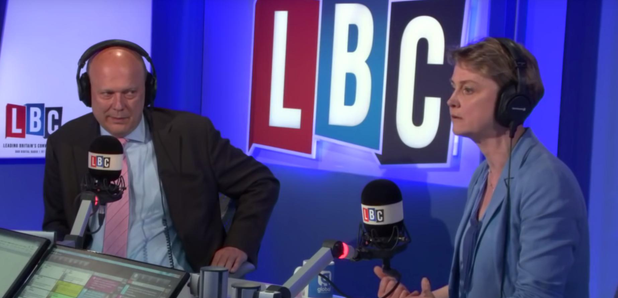 Watch as political heavyweights Yvette Cooper and Chris Grayling went head to head over the UK's EU membership.
The debate, hosted by LBC's Iain Dale, pitted former Labour leadership candidate and pro-EU MP Cooper against Leader of the House of Commons and proud brexiteer Grayling.
Watch the whole thing back above and our blog below for the best lines and commentary on the debate.