Farage: Labour Given Easy Ride On Anti-Semitism
28 April 2016, 18:37 | Updated: 25 August 2016, 11:17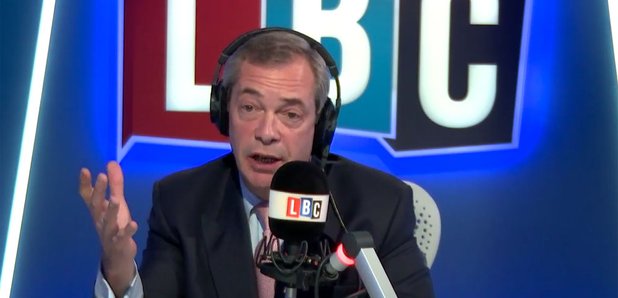 Nigel Farage asks you to imagine the situation of a UKIP member getting embroiled in an anti-Semitism row, like the one engulfing the Labour party.
The UKIP leader said that there are double standards in the reaction to the revelation that Labour MP Naz Shah shared an anti-Semitic post online, compared with how a member of his party would be treated.
"Can you imagine if someone in UKIP had said what Naz Shah had said? Let alone me or one of our MEPs, but even just a local councillor, from somewhere under wold, had made a comment like this."
"There would be such a national outcry, there would be demands for my resignations, some would say UKIP should be closed down as a party - it would be unbelievable."
"What Naz Shah said, and I know it was a little time ago, the language she used, about resettling Jews, the word 'solution', it is absolutely awful."