Nigel Farage Reveals He Might Apply For "Fun" EU Ambassador Job
4 January 2017, 07:45 | Updated: 4 January 2017, 08:13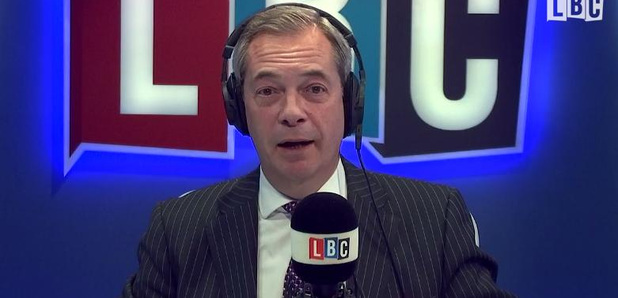 The Ukip MEP hasn't submitted a formal application yet, but told this Remainer who backed him that he might do so now.
He's certainly got some big name's who back him and his diplomatic skills, most notably the next US President Donald Trump who called for Nigel to be the new UK ambassador to the US.
That position, the Prime Minister said, was already filled. But after Sir Ivan Roger's resignation as the UK ambassador to Europe yesterday, a vacancy has opened up.
One caller, Matthew, who voted Remain, thinks that the former Ukip leader should give it a go, "Will you take the position? Have you got your application there?"
"Perhaps I will. I'd rather fancy the job. It would be fun, wouldn't it?" The Leave campaigner said.
And Mr Farage thinks he has some good experience that would help him in the role.
"I do know them all. I have been annoying them for the last 17 years. So at least they know who I am.
"Matthew, if they offer me the job, I'll follow your advice and I'll take it."
Nigel Farage is sitting in for Ian Collins on LBC this week, taking your calls every evening from 10pm.