Secret Diary Of Nigel Farage: What REALLY Happened In Trump Meeting
26 December 2016, 13:08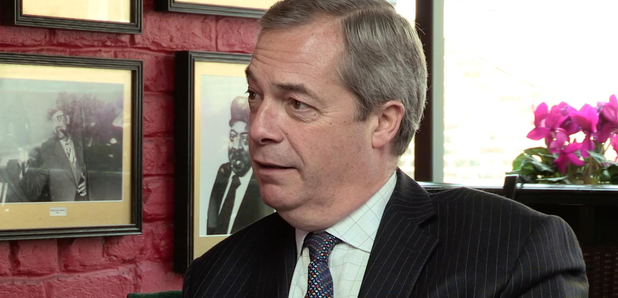 Nigel Farage has revealed to LBC what happened in his infamous meeting with Donald Trump.
The former Ukip leader was speaking to Nick Ferrari in an LBC Special entitled "The Secret Diary of Nigel Farage", to be broadcast on Boxing Day at 1pm.
Mr Farage was the first foreign politician to meet the President-elect following his stunning election victory in November.
So how did he come to meet Mr Trump and what did they discuss. Mr Farage reveals all.
Over a Guinness at the Boisdale in Belgravia, he said: "The reason they had me on the platform was because Steve Bannon and Kellyanne Conway, who had taken over the campaign, had thought that Brexit was a source of inspiration.
"They were thinking, make Brexit the thing we have to follow. It was quite an experience."
Mr Farage admitted his disappointment that the government have no interest in using his links with Mr Trump, saying: "You would hope wouldn't you that given I'm the only person in the country who has got the support of the President-elect.
"He thinks I should be the ambassador. Although I'm not sure the words Farage and Ambassador go together in word association.
"I know many of the team, so you'd have thought the government would want to use me for us to get a trade deal as quickly as we can.
"At the moment, they don't even want to talk to me."
Nigel thinks Trump will be a great President, adding: "He'll be good for Britain, because he wants this role. He'll be good for America, because he's appointed people to these jobs who have never been in the swamp of Washington politics and I think he'll create jobs and growth.
"And I believe he's good for the world because he wants to adopt a less confrontational, less militaristic approach to the Middle East."