A New Jungle In Kent? "Crackers" Says Farage
4 March 2016, 09:43 | Updated: 15 September 2016, 12:46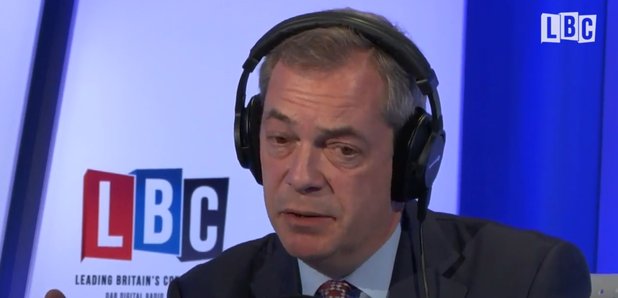 Nigel Farage has labelled suggestions that the Calais Jungle will move to Kent if Britain votes to leave the EU as "crackers".
The French Foreign Minister suggested this week that France would tear up the bilateral treaty they have with Britain over borders.
But the Ukip leader insisted that is nonsense and the refugees would be simply be shipped back to France.
"The Prime Minister tells us that if we leave the European Union, the British border will move back to Dover and Folkestone and there will be vast encampments in Calais.

"Oh really? is that right? So you get into Britain and you decide we will set up a camp here?
"Of course you wouldn't, you'd disperse, you'd be out quicker than a dose of epsom salts. It's absolutely crackers."

"The French and the British have a bilateral agreement and if the French reneged on that, what would would happen is people would get to Dover and then be told you have no right to be here and sent right back."