ECJ Judgement On Article 50 Is Completely Irrelevant, Insists Jacob Rees-Mogg
10 December 2018, 10:10 | Updated: 10 December 2018, 10:33
Jacob Rees-Mogg insists the ruling by the European Court of Justice that the UK can revoke Article 50 doesn't change anything for Brexiteers.
The ECJ ruled that the UK can unilaterally revoke its withdrawal from EU, leaving the door open for the UK to remain.
The prominent backbencher told LBC that the judgement doesn't change the fact that the UK voted to leave and he still expects the government to carry that out.
Speaking to Nick Ferrari on Ring Rees-Mogg, he said: "I don't think this judgement is relevant to the 17.4million who voted to leave the European Union. That big decision was made in 2016.
"This judgement doesn't actually change anything. It merely clarifies what the rules are.
"It doesn't change the debate on whether we should remain or leave. We voted to leave.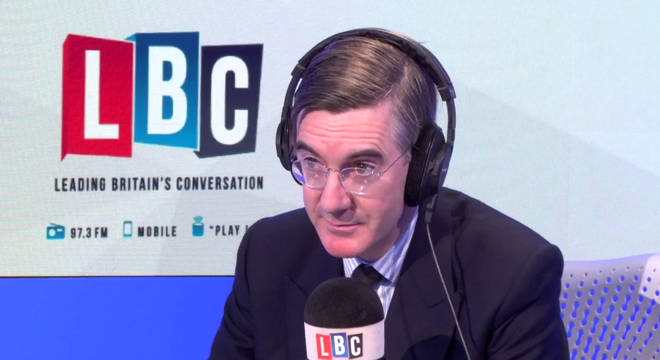 "You said you accepted the result because you're a democrat and as democrats, that result needs to be implemented."