Jacob Rees-Mogg Clashes With Caller Over 'Asian' Grooming Gang Tweet
29 October 2018, 09:56 | Updated: 29 October 2018, 10:01
Jacob Rees-Mogg insisted that Sajid Javid did nothing wrong when he criticised the 'Asian' grooming gangs.
Following the conviction of a gang of child abusers in Huddersfield, the Home Secretary tweeted: "These sick Asian paedophiles are finally facing justice. I want to commend the bravery of the victims. For too long, they were ignored. Not on my watch. There will be no no-go areas."
Critics have accused the Home Secretary of using the language of the far right.
But Mr Rees-Mogg insists he was accurate to use the words that he did.
Speaking to Nick Ferrari on Ring Rees-Mogg, he said: "We've got to be very careful of hyper-sensitivity about phraseology. The Home Secretary is entitled to phrase himself the way he chooses."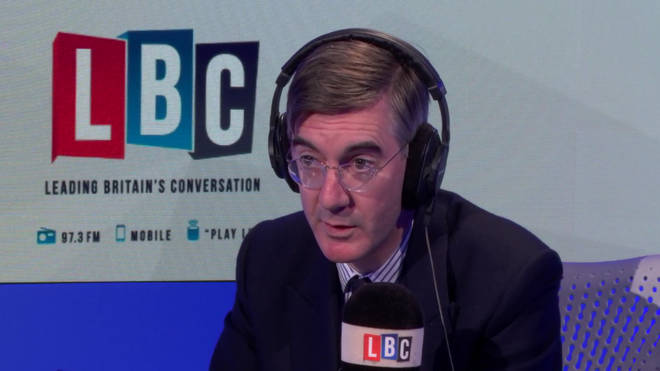 Nick pointed out it wasn't right to group in Asian countries such as Japan in the phrase, but Mr Rees-Mogg insisted: "That's true, but I think narrowing down by continent is not unreasonable. I don't think people are so unthoughtful that they think everybody from Asia is responsible.
"I don't think saying Asian is particularly outrageous. What if you're Pakistani, but from another part of Pakistan? How precise do you need to be?"
But caller Justin was far from happy with his answer, firing back: "Completely inaccurate.
"Sajid Javid, although you say he can address it as he wishes, he has people that listen to him and he should address it factually."