Jacob Rees-Mogg's Epic Response To Nick Clegg's Brexit Intervention
14 May 2018, 10:16 | Updated: 18 May 2018, 10:45
This is Jacob Rees-Mogg's answer to Nick Clegg on why Britain will be better off after Brexit.
Nick Clegg is joining a cross-party movement with David Miliband and Nicky Morgan to call for a soft Brexit.
Earlier today, when speaking to Nick Ferrari, Sir Nick left a question for Mr Rees-Mogg, asking why is he becoming a protectionist by casting aside Britain's closest neighbours.
And with a smile on his face, the Conservative backbencher hit back: "Of course I'm not. Sir Nick has rather missed the point. When we leave the European Union, we will be out of the protectionist customs union.
"The Customs Union applies tariffs of 22% on average on food, it's over 11% on clothing and footwear. Once we've left, we can get rid of these as a unilateral act.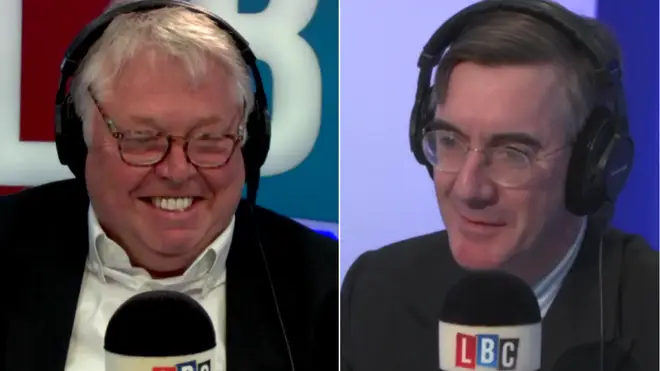 "We will be free to open up our markets to the huge benefits of consumers. We have a real opportunity for free trade. That's where the benefits of leaving the European Union come from.
"That's why it's so essential to leave the customs union. The customs union protects, for example, Spanish orange growers at the expense of British consumers.
"Now, I wish Spanish orange growers every success and their oranges make lovely marmalade - that's all splendid. But I don't think my constituents in north-east Somerset should pay higher prices to protect continental producers.
"I'm the one for free trade. The customs union is a protectionist racket, protecting inefficient continental industries."