Ring Rees-Mogg: Jacob Rees-Mogg's Phone-In: Watch In Full
16 April 2018, 07:14 | Updated: 16 April 2018, 09:36
Jacob Rees-Mogg is hosting the first of his regular LBC phone-ins - and you can watch it live.
The Conservative MP, the bookies' favourite to be the next Prime Minister, will be live with Nick Ferrari, answering your questions from 9am.
Mr Rees-Mogg is sure to be asked about the air strikes in Syria - should Theresa May have consulted Parliament before launching the attack?
But what do you want to ask him. Call 0345 60 60 973 to put your question to Mr Rees-Mogg.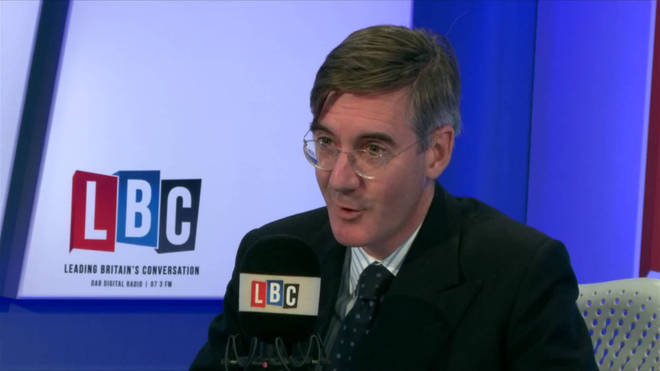 And don't forget to come back here at 9am to watch Ring Rees-Mogg live.
Shortly after the show, you'll be able to watch the show as if you were in the studio in Virtual Reality. Visit lbc.co.uk for instructions.