The Global Awards: Sadiq Khan Praises "Heroism" Of Emergency Services
1 March 2018, 22:02 | Updated: 1 March 2018, 22:59
Sadiq Khan has praised London's emergency first responders after they were honoured at the first ever The Global Awards.
2017 saw the capital rocked by a number of deadly terror attacks as well as the Grenfell Tower tragedy.
The Mayor of London commended the "heroism" of the brave men and women who put their lives on the line during such horrors.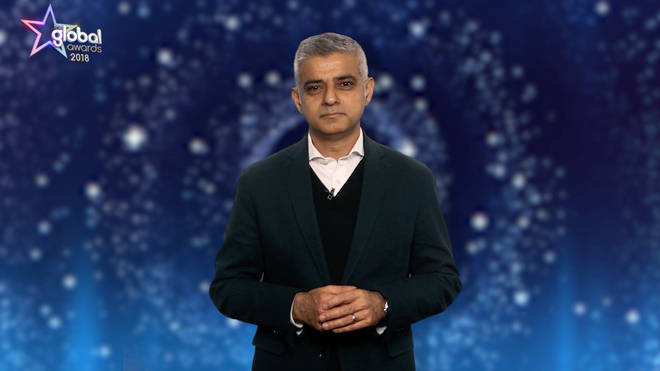 "The NHS, the police, the fire service and many others ran towards danger and encouraged others to flee for safety," Mr Khan said in a video message congratulating the first responders.
"This award is in recognition of your hard work and your heroism.
"Thank you very much on behalf of London, you make us all proud."
- Britain's Emergency First Responders Honoured At The Global Awards 2018
Thousands of people put forward their nominations for "the best news moment, interview or debate" of the year at Thursday's star-studded The Global Awards in London.
One overriding suggestion by the public was to recognise the dedication and bravery of our first responders - and the panel of judges couldn't have agreed more.
Representatives from London's emergency services accepted the award, which was presented by Kate Garraway.