CPS Accused Of Failing To Prosecute Far-Right Extremists Over Anti-Semitic Abuse
31 October 2018, 10:24 | Updated: 31 October 2018, 13:55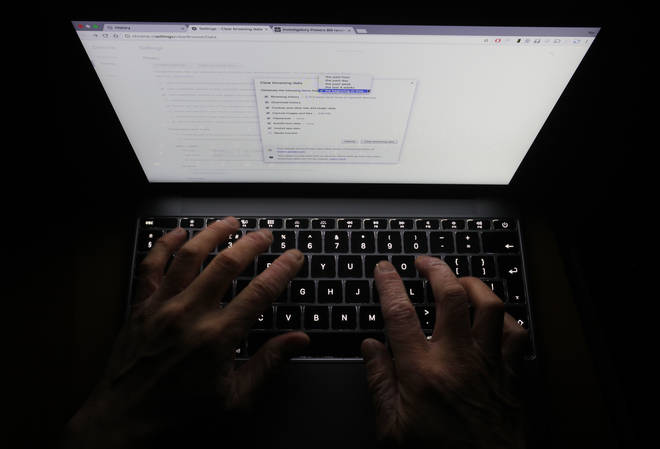 LBC has found the Crown Prosecution Service has failed to bring several British people to court accused of posting far-right anti-Semitic abuse online.
The individuals had used the same social media platform that the suspect in the Pittsburg synagogue shooting used.
UK police forces investigated those involved, but in numerous cases, the CPS failed to bring the suspects to court.
LBC can make today's revelations after two years of painstaking work by the Campaign Against anti-Semitism.
In one case, a British white supremacist wrote on Gab: "I propose when we get the chance we exterminate the Jews by gassing"
"I tell everyone I meet I'm a Nazi and want to kill the Jews off completely and change us back to a proper white country."

Essex Police investigated the self-proclaimed Hitler admirer responsible for those statements, who had already been banned from Twitter.
Eighteen months later the force claimed it was confident charges would brought against the man.
But, the CPS said it was still waiting to receive all the evidence and the Neo-Nazi remains at large.
In the meantime, the man has continued to post online - including the day after the atrocity in Pittsburgh in which he wrote: "I think it serves them right."
And in a post aimed at the Pittsburgh shooter suspect Robert Bowers, he added: "Bravo that man!"
In another case, a former barrister tweeted about a prominent Jewish businessman: "Only Hitler dealt with his sort properly."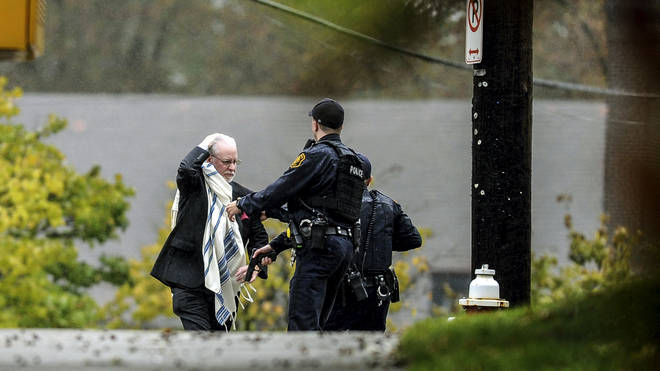 Again, the police were confident they had the evidence to bring charges, but after a meeting with the CPS the investigation was dropped.
The man now writes on Gab: "There is an offensive against free speech in the UK. Led by Jewish Zionists, it has been carried also by the Government (specifically part-Jewish Theresa May and careerist doormat Sajid Javid)."
And then there is the anti-Semite who tweeted: "To dislike the Jews is no worse than hating muggers or murderers."
Sussex police brought charges against the man.
EXCLUSIVE: CPS accused of failing to prosecute Far Right extremists who have used the same social media platform as Pittsburgh synagogue massacre suspect Robert Bowers.

Alison Saunders, who ends tenure as DPP today, has failed to tackle anti-Semitic hate crime, campaigners say.

— Theo Usherwood (@theousherwood) October 31, 2018
But after the legal team run by the Director of Public Prosecutions Alison Saunders reviewed the case, the CPS dropped it.
The tweets - it said - were part of political discourse, adding his right to express such views were "the hallmark of a civilised society".
In a statement, the CPS said: "We work closely with the police to bring cases to court. We can only consider charging someone once a file of evidence has been referred to us by the police.
"We will always prosecute instances of anti-Semitic hate speech where there is enough evidence to secure a conviction and it is in the public interest."