Police Officers Caught On Camera Having A Snowball Fight
1 March 2018, 14:22
Police officers have been filmed having a snowball fight shortly before reporting for work.
A combination of The Beast From The East and Storm Emma left much of Britain blanketed in snow last night.
And the light-hearted pair of coppers were spotted hurling snowballs at each other in a snow-covered car park in Notting Hill.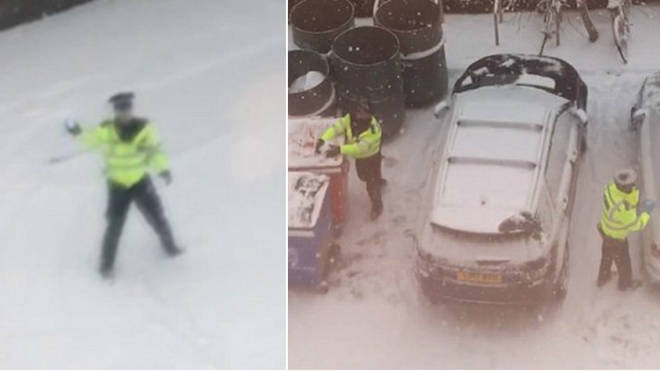 The person who caught the joyous video on camera wrote: "The view out of my office window of the police enjoying the snow before their shift starts."
Thousands of schools have been closed today, but even when they're working, these police officers found time to enjoy the snow!