Police Reveal Some Of The Idiotic Calls To 999
19 December 2016, 10:00 | Updated: 19 December 2016, 10:02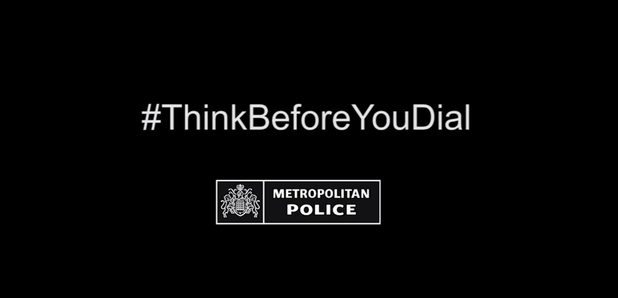 Police reveal some of the time-wasting calls that they deal with through 999 as they launch 'Think Before You Dial' campaign.
Everyone knows 999 is the number you dial in an emergency. But it seems there are a few people out there who don't understand what an emergency is, as shown by extracts that the Met have released:
"Basically, I'm in N8 and I'm trying to get home to Finsbury Park and I don't have any money on me for a taxi - I want police to come and pick me up and take me home……"
"I have a dispute, I took my dog to be groomed and they shaved him instead of trimming him."
"There is a cat following me down the road and it keeps hissing…"
While the reasons some people call the police might be laughable, the Met want to make clear that the consequences of these non-emergency, non-police matters are far from that. They have released a hard-hitting advert showing how tied up 999 lines could stop someone in a life-threatening situation from getting help from emergency services.
The new awareness campaign, 'Think Before You Dial', has been launched as the Met gears up for its busiest time of the year for receiving emergency calls.
Chief Superintendent Pippa Mills, who leads the Met's Command and Control Unit (MetCC), said of the campaign: "Although the majority of people who require police assistance use the numbers correctly, there are still too many calls to emergency lines where the 999 number is being used as an information service. In many cases a simple internet search would provide the answer to the question posed by the caller.
"We also appreciate that every crime feels like an emergency to the victim, but the 999 number really must be reserved for situations where a crime is actually in progress or someone is in danger. Calling us on 101 does not change the police response you would get in a non-emergency situation and using the right number could literally save someone's life."
One man called 999 to ask; "Can you give me the number for the non-emergency police?"
The number for non-emergencies 101.