Shocking Moment A Police Officer Slaps A 14-Year-Old Girl As He's Arresting Her
21 August 2018, 15:17 | Updated: 21 August 2018, 17:37
This is the shocking moment a police officer was caught on camera slapping a 14-year-old girl as he was arresting her.
The girl and a woman, 52, were arrested on suspicion of assaulting police in Accrington on Monday afternoon after two officers were hospitalised following the incident.
The footage shows a male and female officer trying to restrain the teenage girl, while a crowd of spectators scream "Get off her."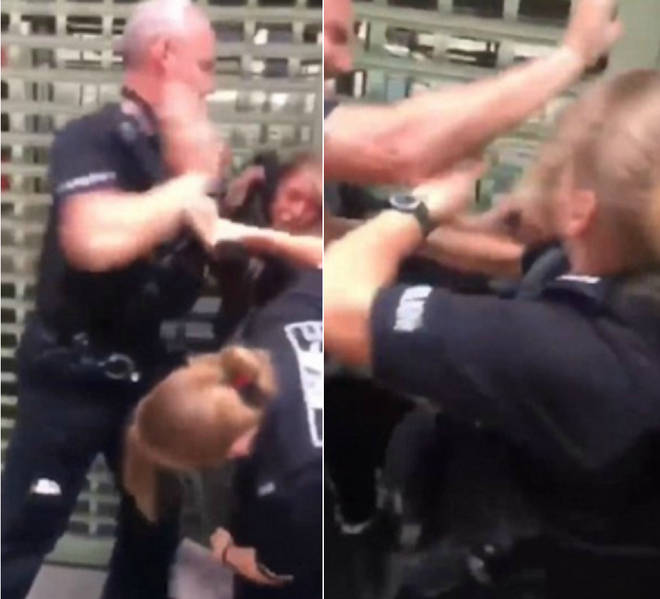 As they scuffle, the male officer can clearly be seen swiping at the girl, slapping her with an open palm.
A statement from Lancashire Police said the officers used "reasonable force to bring the situation under control".
"This involved the use of an open hand strike when a 14-year-old female attempted to grab the officer's Taser and radio," the force said.
"She was arrested on suspicion of assaulting a police office."
Chief Constable Andy Rhodes added: "It is very easy to judge from the side lines without the full facts when you've never been in a similar situation yourself.
"These are your police officers and they are here to keep you safe.
"They do not come to work to be assaulted and they have my full support.
"Perhaps those filming the incident may have better used their time helping the officers to calm the situation."