Heart-Stopping Moment Buggy Rolls Into Path Of Oncoming Car
2 July 2018, 16:31 | Updated: 2 July 2018, 16:39
Shocking dash-cam footage shows the moment a buggy rolled into the path of an oncoming car - and the quick-thinking driver managed to stop.
Footage shows how the driver managed to slam on the brakes as the mother of the child rushed out to pull the buggy to safety.
The buggy was only metres away from the car when it first came into sight.
After pulling the buggy back onto the pavement, the mother pushed her child back into the house.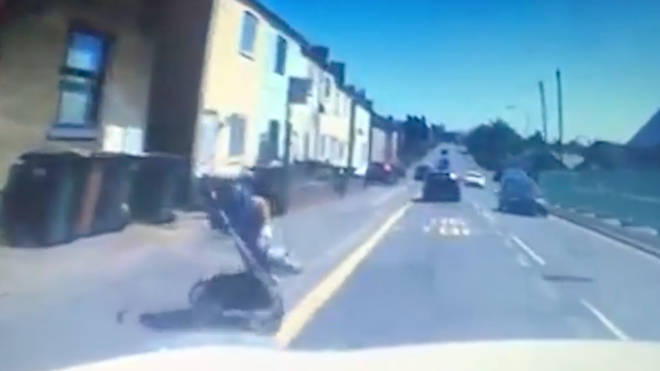 The heart-stopping video was filmed by Rebecca Moran's dash cam as she commuted to work.
She wrote on Facebook: "Today has been a real eye opener for me.
"This had shaken me up and I cried my whole way to work.
"Just shows anything can happen and you really need to concentrate not just on the road but what's happening around you."