M25 Road Rage: Drivers Come To Blows In The Middle Of The Motorway
23 August 2018, 08:59
This is the remarkable moment two middle-aged men were filmed in a vicious road rage fight - in the middle of the M25.
A following motorist caught the brutal fight on camera after one cut in front of the other one during a traffic jam on the motorway.
After the man in the pink shirt pulled in front of the other driver, the man in a black shirt punches him, before the other man hit him back, catching him on the jaw.
The man brawled and fell into the open door of the Range Rover car.
Lorries can be seen driving past them as they continue to fight in the middle of the motorway.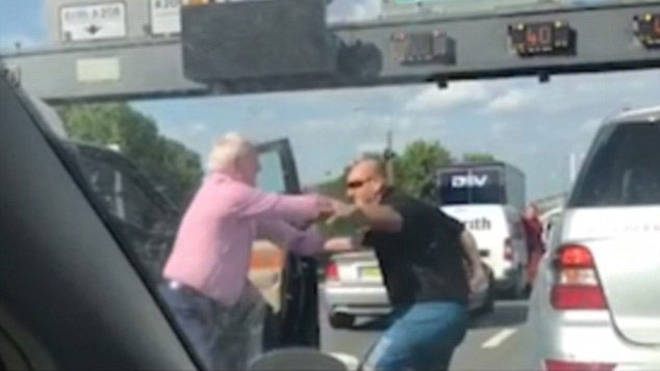 The woman filming can be heard saying "Oh my God" and encouraged the driver of her car to beep their horn at them.
The incident happened in June on the eastern section of the M25 close to the Dartford Crossing.
It's not clear if the police were called to stop the scrap.