Motorist Jailed After He's Filmed Deliberately Knocking Cyclist Off Bike
28 February 2018, 15:09 | Updated: 28 February 2018, 15:17
Astonishing dashcam footage shows the moment a motorist deliberately mowed down a cyclist during a road rage attack.
Ashley Wallace Merrett has been jailed after he sent Lee O'Neill flying during the incident in Colchester, Essex last year.
The video, recorded by another driver, shows the 30-year-old driving closely behind the cyclist who was riding alongside his friend.
The motorist brakes closely behind the victim, who made a rude gesture to move away from him.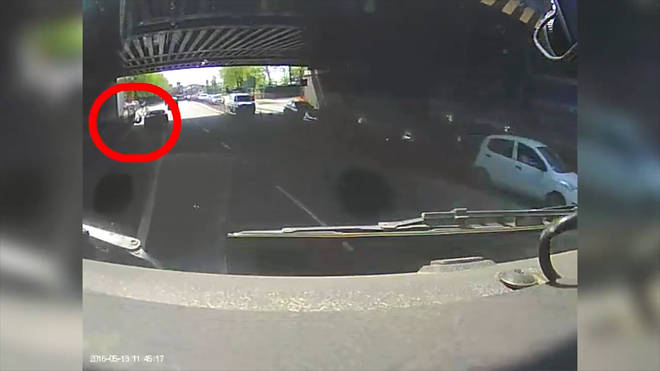 Merrett is then seen slamming into the bike, sending Mr O'Neill crashing into the busy road.
The cyclist, in his 30s, attempted to chase after Merrett but collapsed to the ground before being helped to safety by passer-bye.
Merrett, from West Bergholt, was later arrested the same day.
He has now been jailed for 16 months and disqualified from driving for two years and eight months after admitting dangerous driving, actual bodily harm and common assault.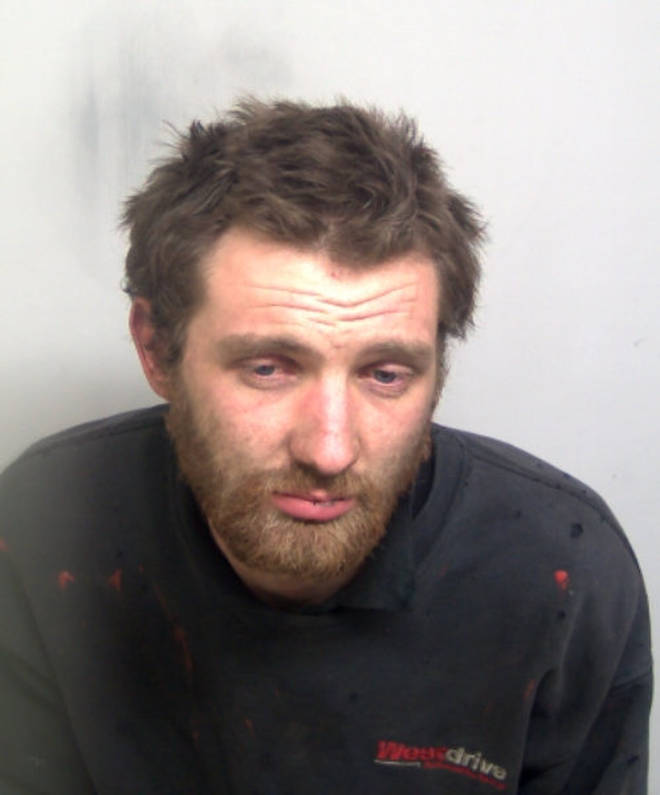 Defending him, Barry Gilbert said his client's behaviour was a "momentary loss of temper".
He said: "In a fit of temper he went into him and knocked him off.
He said his client, who is a mechanic, had no intention to cause Mr O'Neill serious harm and was "really sorry" for what happened.
"He's glad the man wasn't badly hurt," Mr Gilbert added.
Speaking after sentencing, Investigating officer PC Robert Elvin of Essex Police, said: "Ashley Wallace Merrett's actions were totally reckless and could have left the victim seriously injured.
"Everyone who uses Essex's roads has a duty to look out for one another, whether they be driving a car or riding a bike. Wallace Merrett failed to do that and put the safety of others at risk.
"The evidence against him was such that he was left with no option but to admit his guilt.
"I hope he now uses this sentence to reflect on his actions and their consequences."