Britain First Deny Jo Cox Shooting Link
16 June 2016, 15:40 | Updated: 12 August 2016, 09:30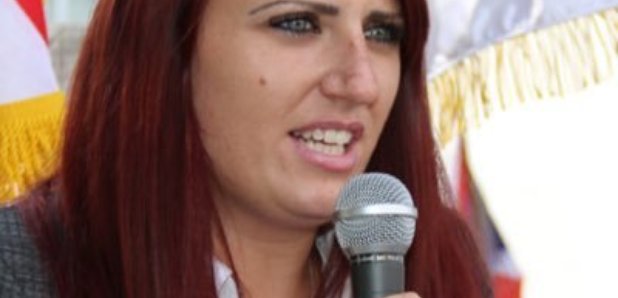 Britain First has denied the organisation has any involvement in the shooting of Labour MP Jo Cox.
Jayda Fransen, the Deputy Leader of the controversial group, told LBC that she condemned the attack and it wasn't anything to do with her activists.
Ms Cox, the Labour MP for Batley and Spen, is in a critical condition after being shot twice in her constituency in Birstall near Leeds.
An unconfirmed eyewitness report claimed that the shooter shouted "Britain First" before the incident, but Ms Fransen insisted that is nothing to do with her party.
"This is hearsay. We are not hearing anything from within our organisation. We were as shocked as I expect anyone else to see these news reports," Ms Fransen said
"We absolutely condemn this kind of behaviour, we think it is disgusting in fact, and attacking an MP is an attack on democracy."
She said people were 'pointing fingers' at her organisation based on 'hearsay.'
"We are in the middle of a referendum period and I am hearing people individuals and other political parties, every single day, using the slogan Britain first, yet somehow of the back of an eyewitness which is just hearsay, people are pointing fingers."
"It's not something that we can condone at all, we think it's disgusting, and we are interested to verify these claims."
Franzen was asked by Shelagh about training camps that the Britain First have held. She argued that this was purely to train activists in 'self defence.'
"Our activists, our leadership, including myself have been violently attacked. and we are teaching our activists how to defend themselves," she said.
"You will not that we have never been responsible for any of the altercations, violent acts at any of our demonstrations, and if there ever is any violence at our demonstrations its all inflicted upon us not by us."