Man Jailed For Nine Years Released After Just Nine MONTHS By Mistake
4 July 2017, 14:35 | Updated: 4 July 2017, 14:43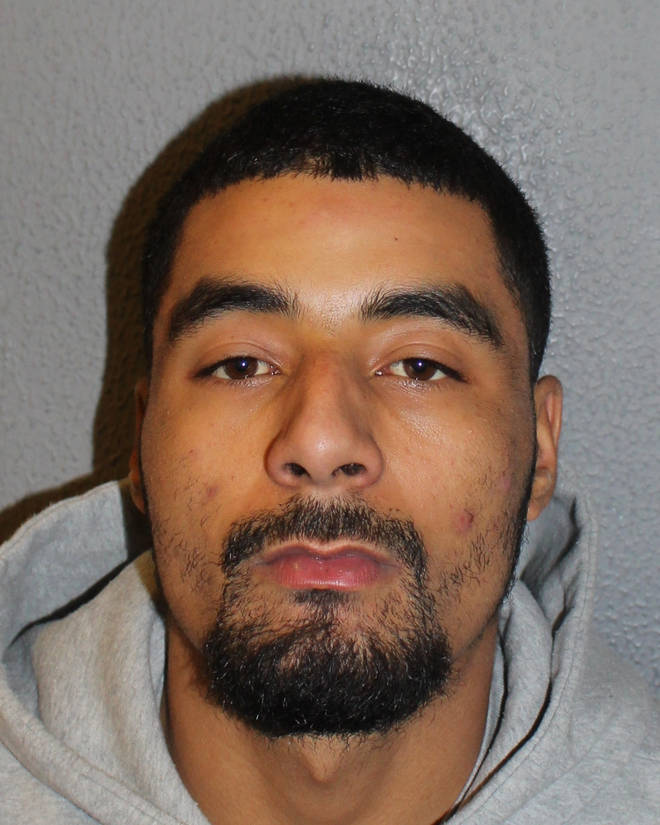 A man who was jailed for stabbing a man three times is now missing after a court error meant he was released more than eight years early.
Ralston Dodd, 25, was jailed last year after stabbing a man in the back three times.
But the violent criminal was let loose more than eight years early after a London Blackfriars crown court member of staff accidentally wrote nine months on the prison form, instead of nine years.
According to The Sun Dodd's victim, Jerrell Holland, was left horrified after seeing his attacker out on the streets a few weeks ago - and reported it to the police.
But it was too late, as the thug has since gone into hiding, and police are appealing for information in their quest to find him.
Caller's Incredible Knife Crime Insight: 'Immigrants Are Fighting Over Postcode'
Dodd, known as Ratty to his friends, stabbed Jerrell Holland three times in the back and punctured his lung following a row.
The criminal was handed a nine year sentence in November for GBH, in what was then described as an "appalling act of violence that nearly cost a man his life".
It is currently thought a crown court member of staff misheard the judge's sentence and accidentally filled out prison forms for a nine-month jail term instead, meaning prison staff wrongly set Dodd free within months of him being sent down.
A friend told The Sun: "He couldn't believe his luck. He feels like he's won the lottery and all of his Christmases have come at once. He's had to keep his head down in case anyone spots him."
Have-A-Go Hero Tackles Man With Knife On London Bus
The friend added that "Ratty" even attempted to make an appointment with a probation officer, but was told they had no record of him needing their services as he was not expected to be free until 2026.
Prisoners usually serve half of their sentence, so it is thought the criminal served no more than seven months in prison, with the first reported sighting being last month.
The Sun reported that the victim's 42-year-old father, Alex, demanded answers.
He said: "This is an unacceptable blunder by them. He got nine years for stabbing my son three times."He could have died. I held my son and thought he was going to die."How can this happen without anyone noticing?
"I can't imagine they'd let out Peter Sutcliffe early."
Dodd is 5ft 9ins tall and of medium build with brown eyes. It is not known what he was wearing when he was released.
The Ministry of Justice said: "Releases in error are extremely rare­ but we take any case very seriously.
"We are urgently investigating so we learn the ­lessons to prevent it ­happening again. Public protection is our priority.
"A warrant has been issued and police are pursuing the offender."
Police are asking the public to call them on 999 should they see this man, and not to approach him as he could become violent.
Alternatively, to remain anonymous call Crimestoppers on 0800 555 111.