This Incredible Royal Wedding Hat Took Fan One Month To Make
19 May 2018, 11:03
LBC has spoken to the Royal fan with possibly one of the most extravagant hats ever.
Equipped with lights, toy soldiers and of course a Harry and Meghan plate.
It took the Royal fan over one month and 30 visits to 30 different shops to build.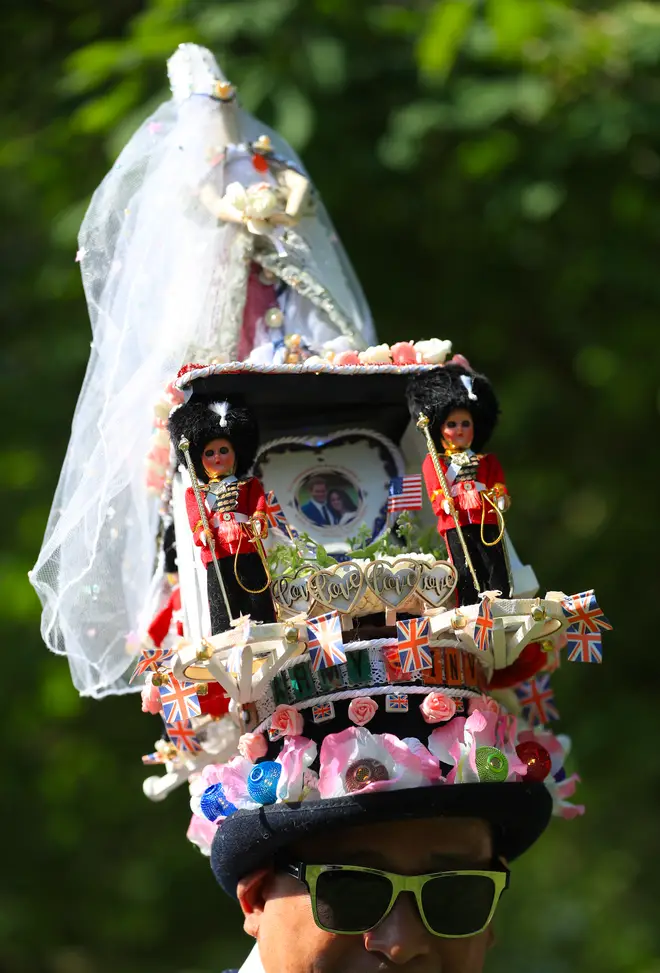 He spoke to LBC's Rachael Venables live from The Long Walk in Windsor as crowds gathered for today's big wedding.
"I did it for fun," the man said. "I'm known as the Hat Man of London".
Over 1.9bn people are expected to tune into the occasion around the world.
You can see the full order of service and key times of the Royal Wedding here.