TMZ Reporter Sets The Record Straight On Meghan's Father With This Shocking Revelation
19 May 2018, 11:22 | Updated: 19 May 2018, 15:56
A TMZ reporter has told Nick Ferrari and Shelagh Fogarty that "zero dollars" was exchanged with Meghan Markle's father after he confessed to the publication he posed for paparazzi pictures.
A TMZ reporter told Nick and Shelagh he approached Thomas Markle because he felt his "point of view was missing from the media narrative" and was "being badly betrayed."
Sean Mandell said that "zero dollars" were exchanged for the story, in which Mr Markle revealed a heart condition which prevents him from travelling to the UK for his daughters wedding to Prince Harry.
"He believes Thomas Jr's letter, the open letter to Prince Harry begging him to leave Meghan at the alter, caused his heart attack," he said.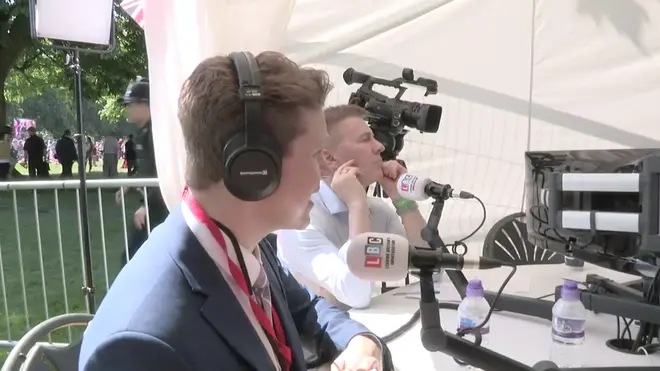 Kensington Palace had confirmed the presence of Mr Markle Sr. a week before the wedding, and would walk his daughter down the aisle.
But in a statement Meghan said that her father would not be travelling to the UK due to health problems.
"Sadly, my father will not be attending our wedding," she wrote.
"I have always cared for my father and hope he can be given the space he needs to focus on his health."
Questions about Mr Markle's health was first revealed by an article in TMZ, where he admitted to conspiring with a photographer to pose for paparazzi photos.
But Meghan's half-sister, Samantha Grant, issued a statement claiming to be behind the paparazzi conspiracy.
Mr Markle also revealed that he had a heart attack less than a week before his daughter's wedding day due to stress.