American Schoolkids Chant "Build The Wall", Leaving Latino Children In Tears
10 November 2016, 16:43 | Updated: 10 November 2016, 18:10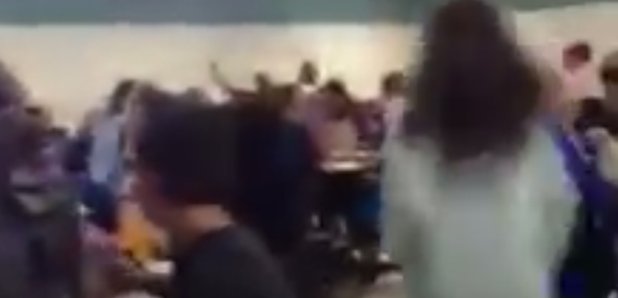 A video showing American schoolkids chant "build the wall" in their cafeteria at lunchtime has gone viral and sparked some outrage.
Witness report that Hispanic children at Royal Oak Middle School burst into tears as other children chanted the pro-Trump slogan.
The short clip was shared by Dee Perez-Scott and has since been watched more than one million times. The incident reportedly happened on Wednesday, the day that Trump was celebrating his victory over Hillary Clinton.
Middle school kids are normally aged around 11-14 years of age.
A school official said that a "small group" of children had been involved in the chant and admitted that some families had expressed concern over their childrens' safety.
"We are working with our students to help them understand the impact of their words and actions on others in their school community."