Westminster Car Attack: Tory MP Calls For Pedestrianisation Outside Parliament
14 August 2018, 16:53 | Updated: 14 August 2018, 16:58
A Conservative MP says the area around Parliament Square should be pedestrianised following today's suspected terror attack in Westminster.
Nigel Evans told LBC vehicles should be "filtered" around the estate, describing it as security's "weakest link".
Police are continuing to question a man after a car crashed into barriers outside Parliament this morning.
Three people were hurt in the incident, which is being treated by Scotland Yard as terror-related.
Currently the roads around Parliament square are accessible to everybody.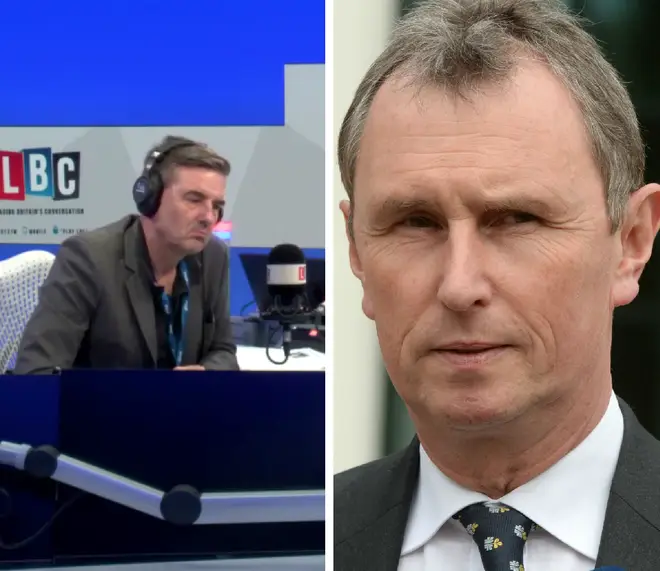 And although security has been beefed up around the area, Mr Evans believes there's more to do.
He told Ian Payne: "I think we do need to look at the weakest link in any security that happens to exist.
"I believe that we need now to look at filtering vehicles that are allowed access around where the Parliament building happens to be.
"We have to realise this isn't just about protecting democracy, there are thousands of people who work in that building.
"As we saw only recently with the death of PC Keith Palmer - it is a target."
Downing Street has described the crash outside Parliament as "shocking".
A spokesman for the Prime Minister said the terror threat level remains at "severe".
They added that 13 Islamist and four far-right plots have been foiled since last March.