Tafida Raqeeb arrives in Italy for treatment after High Court battle
15 October 2019, 21:49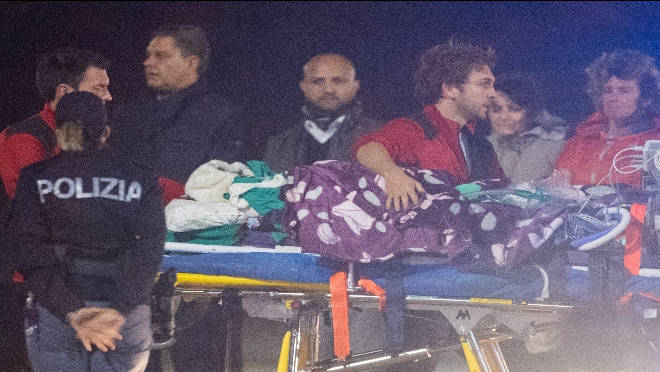 A severely disabled girl whose parents won an "emotional" High Court battle to move her abroad to continue life-support treatment arrived at Genoa Airport.
Tafida Raqeeb, five, landed in Italy on Tuesday night under the cover of darkness following a flight on a chartered plane from the UK.
Earlier this month, Tafida was given the green light to move from the Royal London hospital to the Gaslini children's hospital in Genoa by Mr Justice MacDonald of the High Court.
Upon landing, she was carried from the aircraft by medical staff and put on to a trolley where she was wheeled across to an ambulance.
Her mother Shelina Begum embraced someone as the ambulance was readied, with her father Mohammed Raqeeb cutting a pensive figure.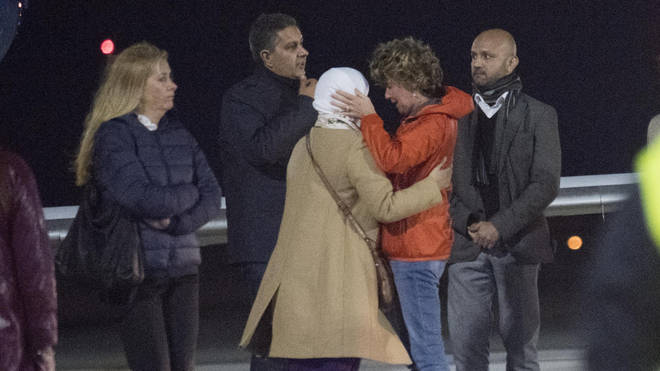 The ambulance, with its blue lights flashing, was led to the hospital by two police cars sounding their sirens.
Tafida's parents, of Newham, East London, fought bosses at the London hospital in the UK High Court, saying her life-support treatment should continue and they should be free to move her to a hospital of their choice.
They believed she had a "quality of life" and the right to go to a country where doctors' views on quality of life were closer to their own.
The Royal London hospital bosses disagreed and said further treatment would be futile due to the young girl having permanent brain damage, no chance of recovery and was in a minimally conscious state.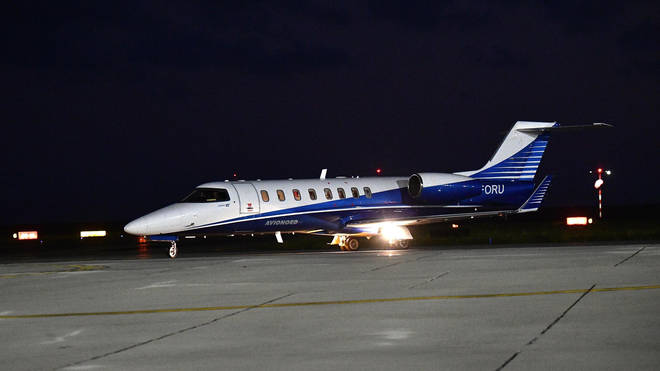 Lawyers for the hospital told the court Tafida's blood vessels in her brain were "tangled up" and she could not see, taste, breathe and swallow for herself, or experience touch in most of her body.
All doctors who were asked for an opinion by Mr Justice MacDonald agreed the young girl would never come off a ventilator and would always require artificial assistance.
Italian medics and a Great Ormond Street specialist were among those consulted with by the judge, who heard how doctors believed Tafida was "beyond experience."
Supporters of the young girl released balloons outside the Royal London on Tuesday morning to mark her departure to Italy.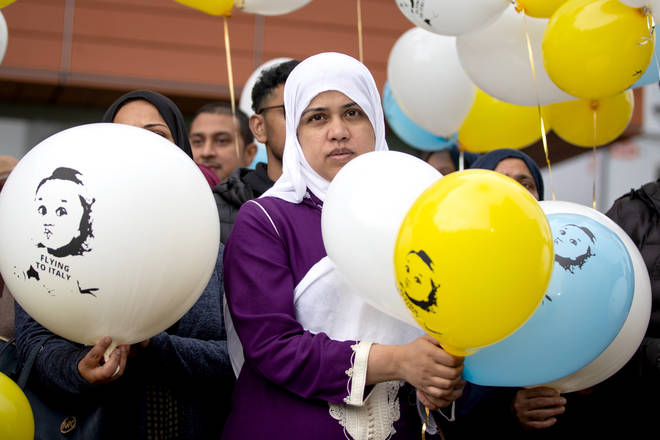 Multi-coloured balloons, which read "flying to Italy" and featured a picture of the five-year-old, were released in unison.
Her uncle, Abdul Malik, spoke at the gathering: "It's just amazing to see everyone here today - you know we've had a long fight from day one.
"Obviously the court issue was overwhelming and emotional but to come back here on the day that Tafida is going out is just an amazing feeling.
"This wasn't just our fight but for all the parents so nothing like this happens again, and before anything like this happens again the NHS will think about it carefully and give parents a choice."