Brexit day: How will it affect my travel arrangements and will my passport be valid after Brexit?
31 January 2020, 11:50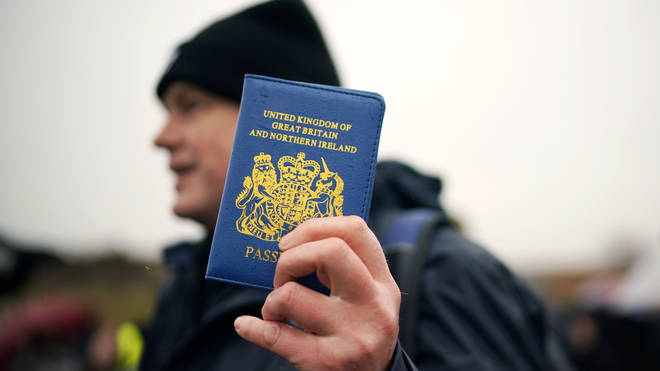 Britain is leaving the European Union tonight at 11 pm, but how is this going to affect travel and your passport?
How will it affect your passport?
One of the biggest changes due to take place is the colour of the passport.
New blue passports will be issued following the UK's departure but will be phased in over a number of months.
During this initial phase, you could be issued with a burgundy or blue passport, according to Full Fact.
But the government said that all passports issued from mid-2020 are set to be blue.
Also, as of January 1, 2021, you will need at least six months left on your passport and for your passport to be less than 10 years old to travel to most EU countries as well as members of the European Economic Area, including Iceland, Liechtenstein, Norway and Switzerland.
How will Brexit affect travel?
The UK was a member of the EU but chose to opt-out of the Schengen Area, which allows free movement of people within the bloc.
However, nationals from member states could still enter the country without a visa, and vice-versa.
During the transition period, rules and travel to and from the EU will stay the same as before.
But this might change in 2021 following the end of the transition.
From January 1, 2021, the government said short trips of under 90 days to the EU and EEA will not need a visa to travel.
But it added: "You may need a visa or permit to stay for longer, to work or study, or for business travel."
No visa or permit will be required for travel to Ireland, whether you are a worker or a tourist.