Bulgaria football president resigns over racist abuse of England players
15 October 2019, 11:53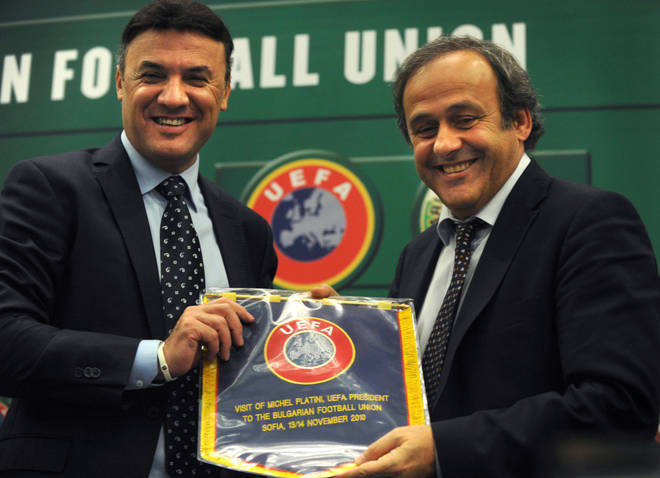 President Borislav Mihaylov has resigned in the wake of racist abuse directed at England players, the Bulgarian Football Union has announced.
Earlier today the Bulgarian prime minister told the head of the country's football association to quit after he denied hearing racist chants towards England players in a European qualifier in Sofia on Monday.
England's Euro qualifier against Bulgaria was suspended twice due to racist chanting from the crowd.
But Bulgaria's head coach insists he heard no racist chants because he was "concentrated on the game".
Prime Minister Boyko Borissov "strongly condemned" the behaviour in the match, which included Nazi salutes and monkey chants.
He said it is "unacceptable" for people in Bulgaria to connect with racism.
"I call on Borislav Mihaylov to immediately resign as president of the Bulgarian Football Union," Mr Borissov said.
"After yesterday's shameful loss of the Bulgarian National Team and given the bad results of our football, I ordered to end any relationship with BFU, including financial, until the withdrawal of Borislav Mihaylov from the post."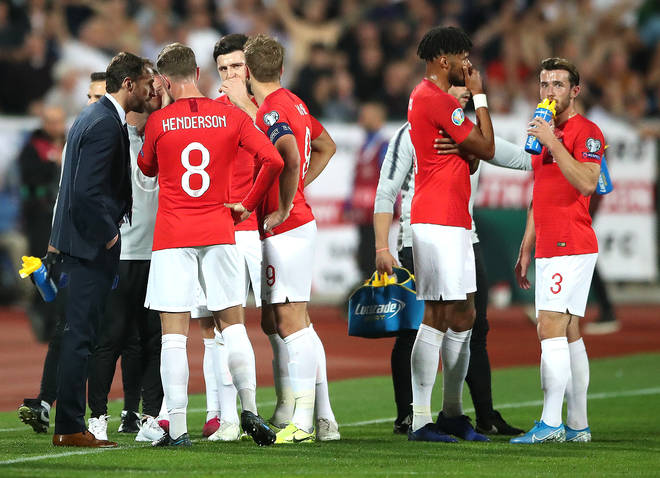 England forward Raheem Sterling tweeted to describe the call for Mihaylov to resign as a "good move".
FA chairman Greg Clarke called it "one of the most appalling nights" he has ever seen in football and has asked Uefa to investigate "as a matter of emergency".
The FA tweeted: "As we are sadly aware, this is not the first time our players have been subjected to this level of abuse and there is no place for this kind of behaviour in society, let alone in football."
Prime Minister Boris Johnson has condemned the racism at England's match against Bulgaria as "vile" and also called on Uefa to conduct a swift investigation with tough penalties to follow.
We can confirm that @England players were subjected to abhorrent racist chanting while playing in the #EURO2020 qualifier against Bulgaria.

This is unacceptable at any level of the game and our immediate focus is supporting the players and staff involved.

— The FA (@FA) October 14, 2019
England manager Gareth Southgate called the situation last night "unacceptable" but said his players made a "major statement" on and off the pitch by refusing to let the racists win.
The Vasil Levski Stadium was already subject to a partial closure for the match after Bulgaria were sanctioned for racist behaviour during Euro 2020 qualifiers against Kosovo and the Czech Republic.
The game on Monday in Sofia, was paused for the first time for around five minutes, from the 28th minute, with the stadium announcer saying it could be abandoned if "certain crowd chants continue."
A group of Bulgaria supporters wearing black hooded tops - some wearing bandanas covering their faces - started to leave the stadium after the game was halted for a second time, just before half-time.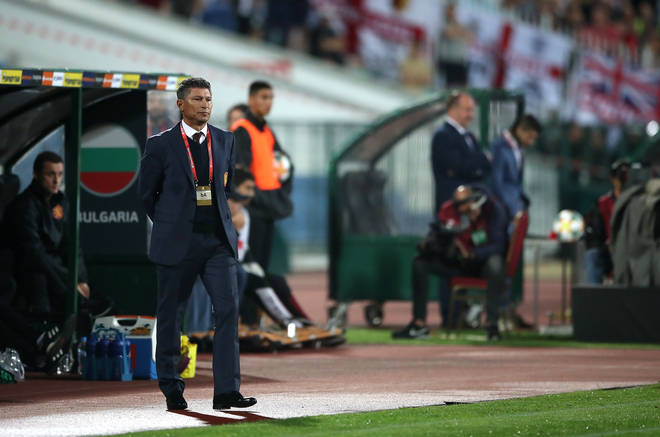 Bulgaria head coach Krasimir Balakov claimed that he himself had not heard any racism during the match."I was concentrated on the game," Balakov said.
"I didn't actually hear anything but I just talked to the English press downstairs and I told them that if this is proven to be true, then we have to be ashamed and we have to apologise for it.
"But, once again, first it has to be proven to be true."