England football fan dies in Bulgaria ahead of Euro 2020 qualifier
14 October 2019, 17:40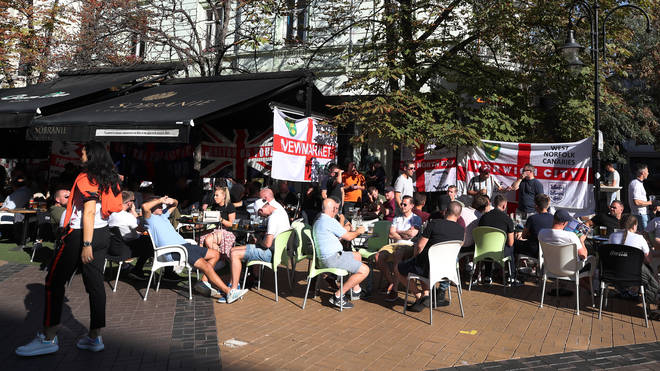 An England fan died in police custody in the build up to Monday night's controversial game in Sofia after being found in a "helpless condition" by Bulgarian emergency services.
Bulgaria's Ministry of Interior confirmed the death in the afternoon and said police were "working to clarify all the circumstances in this incident."
He was found in a "helpless condition" near Borisova Garden and was taken to hospital for treatment but began behaving "aggressively" towards staff.
The Foreign and Commonwealth Office said: "We are supporting the family of a British man who died following an incident in Sofia, and our staff are in contact with the UK and Bulgarian authorities."
Following his "raging and threatening" behaviour he was taken from hospital to a local police station but died on the journey home, according to a Bulgarian Interior Ministry spokesman.
They said in a statement: "He is believed to have arrived in Sofia to watch the England v Bulgaria match.
"At 10am, police received reports of a man in a helpless condition in the area of Ivan Vazov and GS Rakovski Streets.
"The 32-year-old was taken by an ambulance team to a hospital for examination, where he suddenly began to behave aggressively, threatening staff.
"As a result of his actions he was being transported to a Sofia police station. We are working with the prosecutor's office to establish the facts and circumstances surrounding the incident. "
An Interior Ministry spokeswoman said a cause of death is yet to be confirmed and there is "no further detail on any injuries."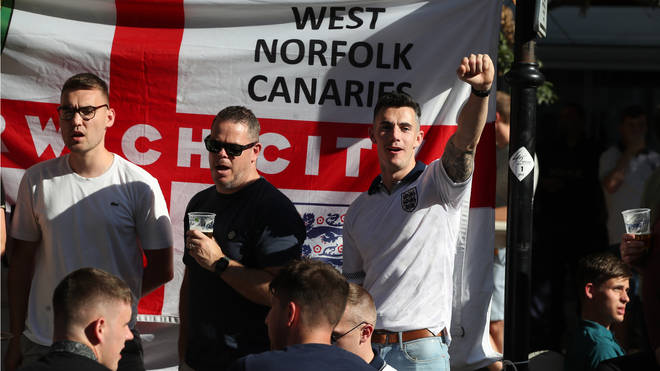 She added there will be a "forensic examination" to understand what happened.
Local reports said police were investigating whether the man was intoxicated with either drink or drugs, but that has not yet been confirmed.
There was further trouble prior to the game when a fight broke out in a bar England fans had taken over since arriving in the capital.
Bottles were smashed and chairs were thrown before police moved in to restrain and lead people away.
Another England fan suffered a broken arm in an unrelated incident after allegedly being attacked by a group of Bulgarian fans.
It comes as more than 3,000 England fans gathered in the Bulgarian capital ahead of Monday night's Euro 2020 qualifier.
Last Friday's 2-1 defeat to the Czech Republic was marred by violence when Czech police fired four stun grenades at English fans who had thrown bottles at their vehicles.
Eighteen Three Lions fans were detained and are likely to face football banning orders in the UK.
The best way to bounce back. Proud of the team. There's no place in football for that - disgraceful behaviour. Something must be done. 🏴󠁧󠁢󠁥󠁮󠁧󠁿 @England

— Harry Maguire (@HarryMaguire93) October 14, 2019
England's win over Bulgaria was also blighted by racist chanting and Nazi salutes from Bulgarian fans in the stands.
Officials had to halt the game twice during the 90 minutes in order to silence the offending supporters who were eventually seen leaving the stadium in their dozens.