McDonald's to launch first fully vegan meal
11 December 2019, 11:26
Fast-food chain McDonald's will join a host of other restaurants and cash in on the vegan revolution by launching a fully vegan meal in the UK.
Just in time for Veganuary, the fast-food chain will be releasing its new Veggie Dippers, which have been approved by The Vegan Society.
A spokesperson for McDonald's has told The Independent that both the ingredients and cooking method have been certified by the society, meaning there is no risk of cross-contamination. 
Following on from the likes of Greggs and KFC, McDonald's are introducing their Veggie Dippers which are made from red pepper, rice, sundried tomato pesto and split peas.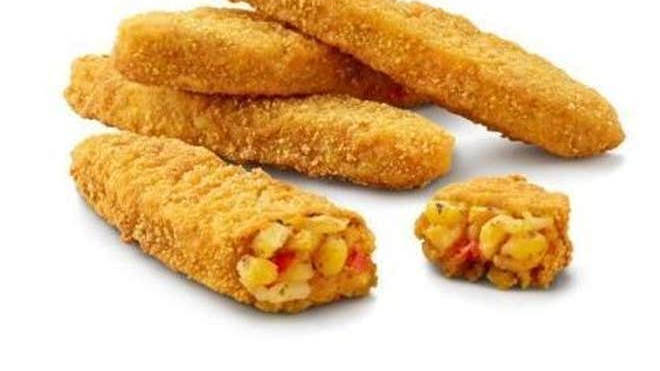 McDonald's said its Veggie Dippers meal - including vegan nuggets served with chips and a soft drink - will launch in the UK on 2 January.
The product will be fried separately from products containing meat and served with McDonald's UK fries, which are vegan-friendly, a McDonald's spokesperson said.
The fast-food chain said in the last 12 months it had seen an "80 per cent uplift" in customers ordering vegetarian options.
Thomas O'Neill, head of food marketing at McDonald's UK and Ireland, said: "In the last 12 months we've seen an 80 per cent uplift in customers ordering vegetarian options at McDonald's, so it is time for the brand famous for the dippable McNugget to launch a dippable option for our vegetarian, vegan and flexitarian customers."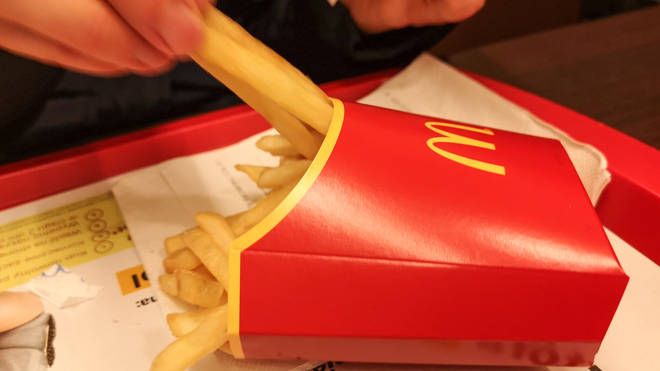 Retail shopping app Ubamarket says 36% of meat-eaters, representing 18.97 million Brits, choose to buy vegetarian and vegan specialist products.
Will Broome, CEO and Founder of Ubamarket said it was great to see some of the biggest restaurants and food chains are continuing to introduce more vegan options into their mainstream offerings.
He told LBC News: "When it comes to retail, it would be beneficial for stores to incorporate vegan and vegetarian products into the general layout of a store rather than relegating them to a few shelves in the corner.
"Our research has shown that shoppers find it difficult to locate specialty items in-store, leading to frustration and confusion. The importance of having systems in place that grant freedom for shoppers to make their own dietary decisions has never been more apparent."