Sadiq Khan warns TfL will run out of cash today without government grant
14 May 2020, 15:29
London Mayor Sadiq Khan has said TfL needs a government bailout by the end of the day to stop them having to cut down services.
Speaking on LBC this morning, Mr Khan said the service was close to running out of cash, and said government support is the only way that they can continue to provide reliable public transport without the usual passenger numbers.
It comes as TfL warned there had been a 10 per cent rise in London Underground journeys this week after the government recommended people in England go back to work if they cannot work from home.
He told LBC's James O'Brien: "We're the only transport system in Western Europe that gets no government grant. We're paid for ostensibly by the fares we bring in, the congestion charge and by advertising.
"Over the last two months, we've lost more than 90% of our fares, advertising is down and so is the congestion charge. We've been spending £600million a month to offer services and get nothing back.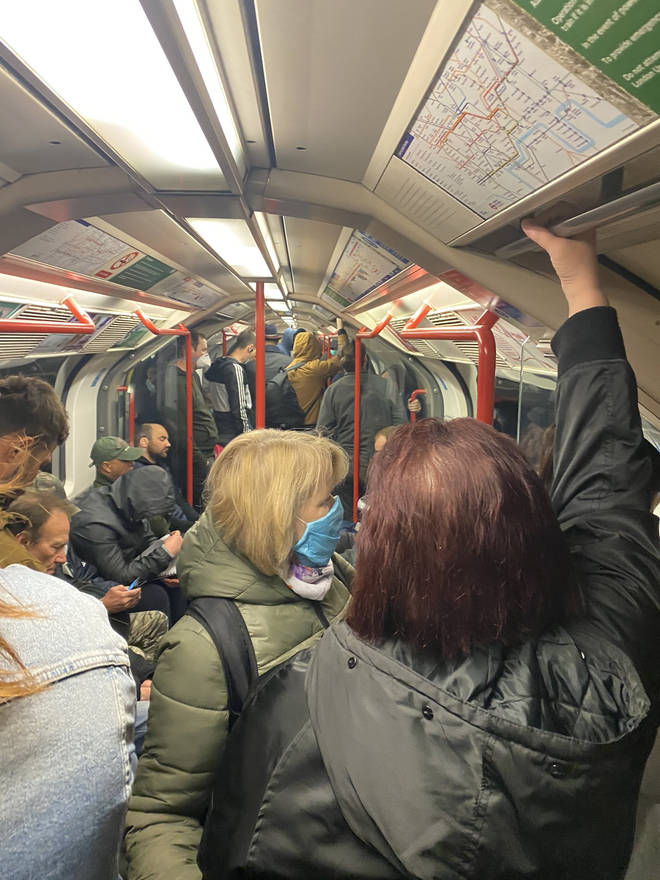 "At the start of this crisis, we had a cash reserve of more than £2.1billion. That's running out."We're required by law to keep two months' worth of money in reserve to pay for services.
"We've been involved in weeks and weeks of negotiations with the government and it is really hard to get support from them.
"Being blunt, today is the last day.
"Unless the government today gives us confirmation of the grant that we need, the consequences could be quite severe and the implications for all of us will be huge.
"I'm hoping the government today agrees a grant for TfL to help us to do our bit to help. But if they don't, I'm very concerned about the consequences.
"We'll have to start reducing services. The only way to balance the books is to cut services."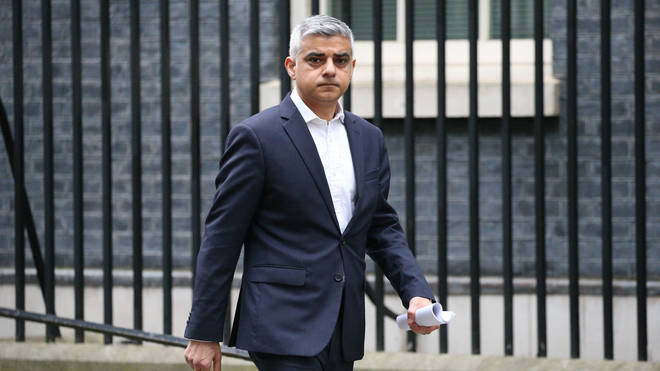 The government has come under fire for encouraging employees who cannot work from home to return to work.
Videos and footage shared on Wednesday and Thursday showed people struggling to follow social distancing rules as they crammed into buses and on trains.
Mick Cash, general secretary of the RMT union, accused the Government of having a "contradictory and potentially lethal approach" to the pandemic.
He said: "When we go outside our homes into open spaces two-metre social distancing must be maintained at all times, but then on the other hand the Government is not lifting a finger to prevent the cramming of passengers into confined spaces on bus, train and Tube services."
Data published by location technology firm TomTom showed there was more traffic in the UK's major cities compared with the previous week.
The congestion level in London at 8am was 19%, up from 16% last week.
Other cities to experience an increase include Belfast (from 12% to 15%), Birmingham (from 9% to 11%), Cardiff (from 8% to 11%), Edinburgh (from 12% to 15%) and Manchester (from 10% to 13%).
The figures represent the proportion of additional time required for journeys compared with free-flow conditions.
Listen & subscribe: Global Player | Apple Podcasts | Google Podcasts | Spotify
A Government spokesperson said "We are in advanced negotiations to agree a funding and financing package which will support Transport for London. Clearly, we will not prejudice those discussions by providing details of those negotiations at this time.
"It is absolutely vital that the priority is reaching an agreement that keeps critical services running for those passengers who must use public transport to get to work, ensuring we keep London moving safely.
"That means protecting key routes, rapidly increasing the number of services available and protecting the interests of taxpayers in the long-term."