The British government must wake up when it comes to China and understand the state is a threat
11 September 2023, 18:09 | Updated: 11 September 2023, 18:52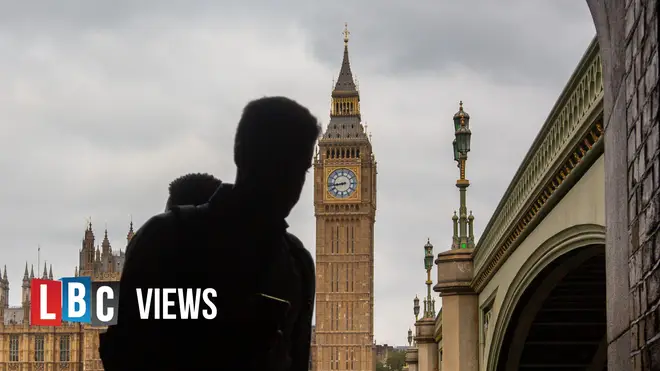 Megan Gittoes is the Director of Communications for the thinktake The Henry Jackson Society
A Conservative parliamentary researcher has been arrested on suspicion of spying for the Chinese Communist Party (CCP).
In addition to working for Alicia Kearns MP – Chair of the Foreign Affairs Select Committee - the accused was the Director of the Parliamentary Research Group (CRG) co-founded by the now Security Minister Tom Tugendhat MP.
It's not particularly surprising that China might seek to infiltrate Parliament in this way, given that some of the most visible critics of the Communist regime's repressive policies are MPs and Peers.
Many of them – including CRG group co-founder Tom Tugendhat MP – have even faced sanctions from the CCP.
As a former parliamentary aid, it's easy to see why people in such positions are attractive targets to authoritarian governments.
Most obvious is access to granular intelligence at all levels, a back seat to party infighting and a ready-built network of influence.
Few other operatives could give you direct or indirect access to current and former ministers, Committee Chairs, Peers, and high-ranking officials with just one – relatively easy to obtain – pass.
Foreign agencies aim to find weaknesses and recruit or blackmail targets – I don't recall any training that would have prepared me in my response.
While it is highly unlikely that a researcher would have been able to easily obtain information on matters of national security, the level of intelligence the accused may have sourced and used for nefarious means is potentially very damaging.
Intelligence doesn't have to mean top-secret - There is enormous value in the first-hand analysis of the political climate from amongst the governing party, so it's not wholly unsurprising a security breach has been fostered from within parliament in this way.
In 2022, the heads of the U.K. and U.S. security services made an unprecedented joint address to warn the West and its leaders of China's growing and diversifying threat.
Completely game-changing in its sophistication and diversifying reach, the CCP has continuously demonstrated it seeks to penetrate our democratic society at every conceivable level.
George Osborne's Sino-British 'golden era' is now a distant memory and the divide between East and West becomes more evident by the day, with any workable close diplomatic friendship between the U.K. and China looking less and less likely.
As our geopolitical landscape gets more turbulent, these methods of foreign state interference were always to going to become more likely – so why are we not better prepared?
The British government must wake up and understand China is no longer an 'epoch-defining challenge' but an explicit threat.