Live News Report On A Cannabis Drugs Bust Takes A Hilarious Turn
16 May 2018, 13:28 | Updated: 16 May 2018, 13:49
A live TV report from outside a major cannabis factory took an unexpected turn when it was interrupted by a man carrying a suspicious looking-potted plant.
The comical moment took place as KMTV reporter Cameron Tucker spoke from outside a thatched cottage which had been centre of a cannabis scandal.
A local couple had been handed a suspended sentence after police discovered 88 cannabis plants growing in their rural home in Hoath, Kent.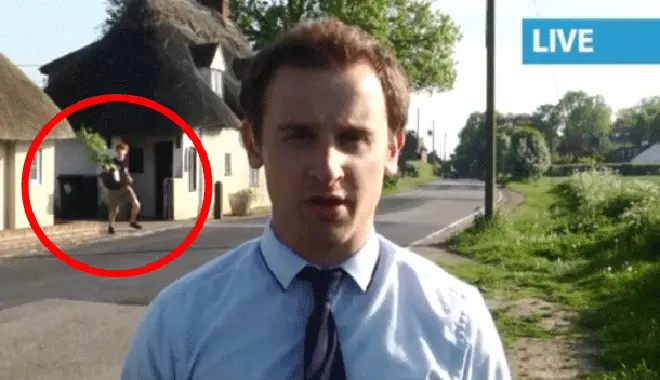 Mr Tucker was updating viewers on the case, telling his audience: "Little did their neighbours know that in this quiet pretty little corner of the Kent countryside, the cottage just over my shoulder has been where they had been growing cannabis."
As he spoke, a man could be seen walking out from behind a neighbouring property holding a tall plant that could have easily been mistaken for an illegal drug.
When he realised he was on camera, the man started sprinting out of shot - making the ordeal look even more suspicious.
Kent Police said it was aware of the hilarious footage, but said it didn't know of any crimes that had been committed.
Neil Hartley, 45, and Yvette Hartley, 48, both pleaded guilty to producing the Class B drug, but were spared jail at Canterbury Crown Court on Monday.