James O'Brien: The Mystery Hour Podcast
5 November 2020, 15:16 | Updated: 16 November 2020, 12:37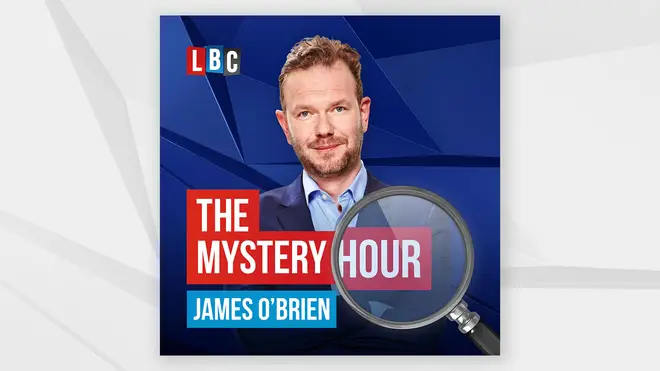 Every week, James O'Brien enlists the help of LBC listeners to solve the questions you've always wondered the answer to.
It's all about shared human knowledge. Call up with a question and then another listener around the country will know the answer.
There's one thing that's sure - you will know more by Thursday at one o'clock than you do now.
Listen & Subscribe To The Mystery Hour
Listen & subscribe: Global Player | Apple Podcasts
Of course, you can listen and subscribe to Coronavirus UK Update from all your favourite podcast players.
Just search for The Mystery Hour
If you have an Amazon Alexa device you can enable the Global Player skill (by saying "open Global Player or visiting the skill store). Then all you have to do is say: "Ask Global Player to play the Mystery Hour with James O'Brien".
The Mystery Hour with James O'Brien podcast is now live on Global Player and other platforms. You can listen on the Global Player here.