Brandon Lewis Backs Chequers Deal After Latest Boris Johnson Criticism
30 September 2018, 10:37 | Updated: 30 September 2018, 15:54
The Conservative Party Chairman said that he disagreed with Boris Johnson's latest criticism of the Chequers deal, reaffirming that it is "the right deal for the UK".
Brandon Lewis said he did not agree with the opinion that the Prime Minister's deal is an 'intellectual humiliation', saying that what Cabinet Ministers agreed with at Chequers is the "right deal for the United Kingdom."
Speaking to Andrew Castle from his party's conference in Birmingham, said that the deal "takes back control of our borders, of our laws, of all our money, and at the same time does a really powerful trade deal with our partners in Europe."
When asked by Andrew whether he would serve as Chairman under a Boris Prime Minister, Mr Lewis said: "There is no vacancy there.
"We've got the right leader, we've got the right Prime Minister."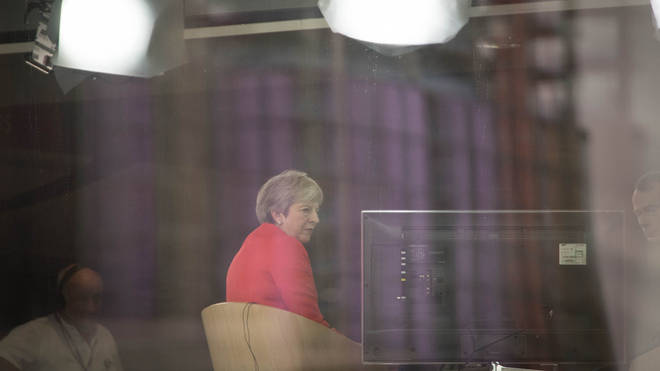 But Theresa May has suggested she could concede further ground to the EU in Brexit negotiations, as she said her Chequers proposal "isn't dead".
The prime minister was quizzed repeatedly by Andrew Marr on whether she would defy ardent Eurosceptics, including former Brexit secretary David Davis, who say the UK has already made too many concessions in exit talks.
"If they've got counter-proposals, let's hear what those counter-proposals are", she said.
"What my mood is is to listen to what the EU has to say about their concerns and then to sit down and talk them through with them."