'Brits Should Hang Their Heads In Shame Over Handling Of Child Refugee Issue'
12 February 2017, 08:23 | Updated: 12 February 2017, 08:58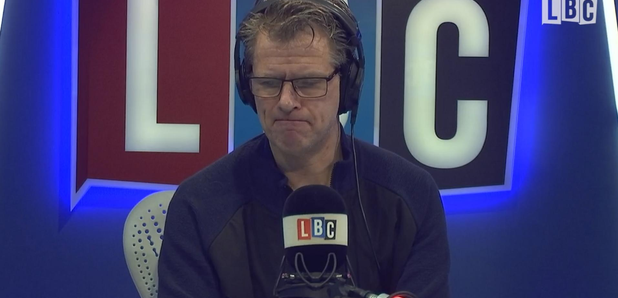 This caller was absolutely disgusted with the way his fellow Brits are speaking about child refugees - and he let Andrew Castle know it.
Mark from Liverpool phoned Andrew Castle while the LBC Presenter was discussing the day's papers with former Business Secretary Vince Cable.
The pair had been speaking about the government's decision to stop taking in more child refugees, after it was thought about 3,000 were to be welcomed.
Mark was disgusted with the way he his fellow Brits, and some LBC callers, had been speaking about the issue - and he let Andrew know it.
He said: "I'm actually embarrassed. I'm embarrassed by the phone calls I've heard all week on this issue, and the phone calls we've just had.
"To listen to British people talking the way they are about young children and the beef they've had in their lives, it's absolutely unforgivable...hang your heads in shame boys.
"You need to go, stop and think about what you're talking about, and analyse the situation."
He went on: "We're selfish, we're nasty, we're selfish and we've gone too far."
Andrew said: "Mark, I like to think that the fact that we're talking about it, and the fact that we haven't just - I mean if you want selfish and nasty I think there are better examples of countries in Europe who top the league in that.
"I would actually look at Hungary and one or two others who've absolutely closed their borders and put the barbed wire up. I don't think we should be so harsh on ourselves. At least we're talking about it."
Mark didn't agree. He said: "It's just passing the buck. I understand what you're saying, but I am not interested in them, I am interested in how we get on, and what our future is.
"We've got to find something, we've got to find some common ground here for everyone for the future."