"You Can't Get More Bungling Amateur Than Jeremy Corbyn" Says Andrew
11 February 2017, 09:55 | Updated: 11 February 2017, 10:19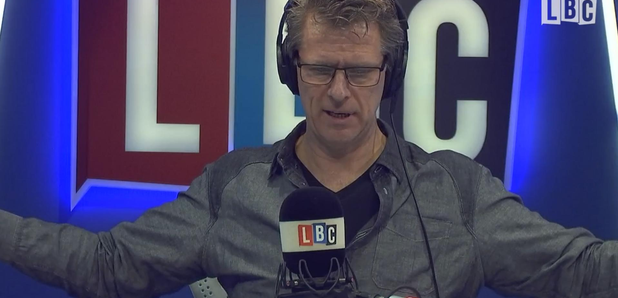 Labour MP Paul Flynn said Jeremy Corbyn is needed to prevent a 'bungling amateur like Trump' getting into power - but Andrew Castle was not convinced.
Labour frontbenchers who defied Jeremy Corbyn's three-line whip in the Commons Brexit vote will be sent a formal written warning - but will not be sacked.
Fifty two Labour MPs rebelled in Wednesday's vote, including 11 junior shadow ministers, and three whips whose job it was to impose party discipline.
Here Labour MP Paul Flynn defended his party leader to the LBC Presenter, who asked his audience whether Corbyn's move away from convention will cost the leader his job.
Paul said: "He's done exactly the right thing, a heavy hand on this wouldn't have been right. There's an issue much bigger than Brexit going on here, and that's the question of whether we encourage the public to believe, as they have in America, that politicians are out of touch.
"If we'd have opposed Brexit after voting for a referendum, and then having the referendum, then deciding to ignore it and go against it there would have been a huge wave of public cynicism against politicians.
"And that sort of attitude leads to the obscenity of a Trump taking over, a bungling amateur taking over."
At that point Andrew spoke up: "A bungling amateur?...When it comes to bungling amateur, you can't get more bungling amateur than Jeremy Corbyn who says it's obviously impossible that people are going to stay on the front bench and vote against the three-line whip.
"He says it's obvious that they're going to have to go and then of course, he's gone back on that."