Castle Clashes With Caller Over Sharia Law
10 April 2016, 12:24 | Updated: 13 September 2016, 15:54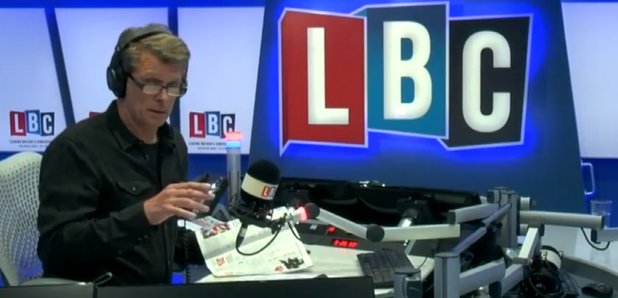 This is the moment Andrew Castle grilled a Muslim caller after he said it was fine to have two wives.
Speaking on his first weekend hosting the Weekend Breakfast Show on LBC, Andrew was discussing the survey in the Sunday Times which said half of Muslims believe homosexuality should be outlawed.
Andrew questioned his caller Abdullah, who claimed that the liberal Muslims are not real Muslims.
Abdullah clarified: "They are not practising as much. They're maybe not as knowledgeable about the religion. It's not for anyone to say if they are a Muslim or not."
He insisted that having parts of Sharia law recognised in the UK would be harmless, so Andrew put some of the questions in the survey to him.
Andrew queried: "Let me ask you whether you agree with this or not: wives should always obey their husbands?"
Abdullah responded: "It is quite a complicated question, asking for a yes/no answer on something like that, especially on the radio. I don't know how the survey was worded.
"There are certain aspects where the husband has to have the final say. And there are rights for women in Islam as well."
Andrew insisted: "I'm going to pursue this as I think it's quite a simple question. Is it acceptable for a British Muslim to have more than one wife?"
Abdullah said: "I think you'll find an awful lot of British men have a wife and a mistress too. I don't see a problem with having two wives.
"It's legal to have a mistress, but illegal to have two wives."