Castle Slams Uber For Taking Advantage Of Tube Strike Stress
9 January 2017, 11:46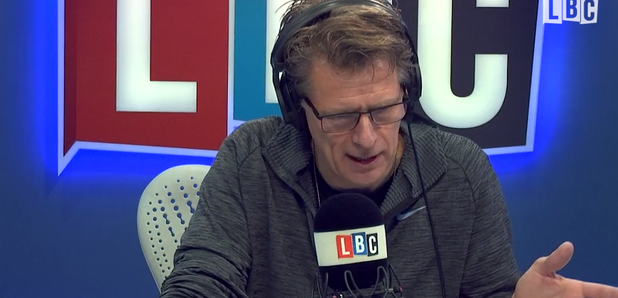 Andrew Castle was angry about the tube strike which brought London to a standstill this morning. But he was even angrier about Uber hiking up their prices because of it.
Andrew tried to get an Uber cab from Clapham to Leicester Square, a journey that usually costs £12, but was quoted £66 for the four-mile journey.
Speaking on LBC, Andrew said: "Yesterday I was speaking to John Leach of the RMT and he was describing to me in very passionate terms about how people who work on London Underground were concerned about safety and it was for all of our sakes that they were going out on strike. It was all about safety. No job losses or anything.
"This morning, I don't even want to hear about it OK, because this is chaos.
"I've suddenly got a worrying feeling that in 10 years time, this city is going to be down the pan. Things like this cannot happen. Anxiety, uncertainty, stress, anger, frustration. Just because they're out on strike at the RMT. Aslef are doing it on Southern. Don't tell me that's about safety."
Andrew explained how he tried to get an Uber in desperation to get to work this morning, stating: "I called Uber. I'm going to delete their app. Normally, it's £12. I mean I wouldn't have got anywhere anyway, I'd have got out. Normally twelve quid- £66 they wanted. Thanks a lot for that.
"I called up my local cab firm. Nothing available mate. There are no black cabs where I am. They don't come down my street, black cabs.
"So I'm getting rid of Uber. I'll either get another app, or I'll go back to my local taxi firm or whatever but that's that's taken the mick completely."