"I Lost Everything". Recovered Gambler On How His Addiction Cost Him Much More Than Money
21 January 2018, 08:41 | Updated: 21 January 2018, 08:51
Gambling cost this man "everything". He lost £750,000 over three years but he also lost his family and job.
Recovered gambling addict and author of the book 'Tails I Lose' Justyn Larcombe was speaking to Andrew Castle.
For Justyn it started with an advert offering him a £5 bet. He won his first bet but went on to become addicted.
He said: "I would stay at home and gamble all day".
Justyn told Andrew that "it's a really slippery slope - it draws you in".
After a year he realised gambling was "taking everything".
Andrew Castle was discussing Gambling and asking if we are allowing vulnerable people to be taken advantage of for the sake of profit?
He said gaming companies were asked onto the programme but they "couldn't find a spokesperson" to appear on the show.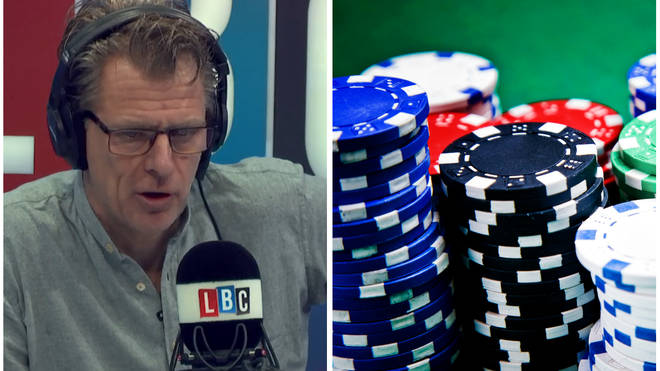 Ministers have been accused of using biased research paid for by bookmakers to inform their decision on how hard to crack down on the gambling industry. A cross-party group of 20 MPs, including Iain Duncan Smith, has urged Theresa May not to "bend to the power of the bookmaker lobby".
The group has raised concerns that the government is using unreliable industry figures that exaggerate the impact of cutting the maximum stake on fixed odds betting terminals to £2.
You can listen to Justyn's story in the video at the top of this page.