Andrew Castle Faults Marks And Spencer For Selling School Hijabs For Three-Year-Olds
13 October 2018, 10:44 | Updated: 13 October 2018, 10:47
Marks and Spencer has come under fire for selling school uniform hijabs for children as young as three.
Andrew Castle was critical of Marks and Spencer for its decision to sell school uniform hijabs, and drew attention to the fact that the garment was 'not modelled' in the way other clothing is.
"All over the M&S site, everybody is smiling," he said.
"All the little boys, and all the little girls, all the little frilly socks and the buckle shoes. People smiling, everywhere. Faces.
"Why didn't they have a face in that burka because it looked black, and it looks aggressive.
"There's no face in it.
"They should have had it modelled and I think that this probably would have not become such a talking point."
- What's the difference between a burka and a hijab?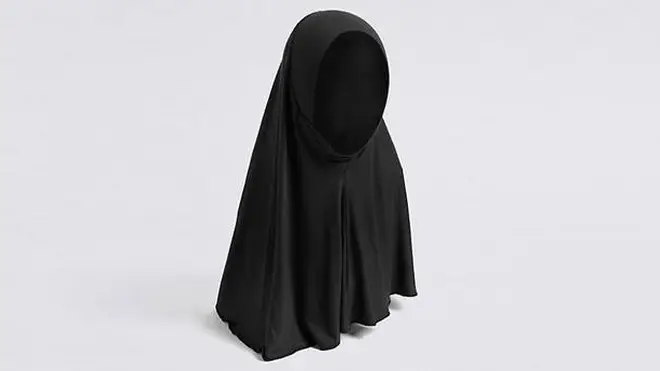 A Marks and Spencer statement read: "We provide bespoke uniforms for 250 schools across the country and they tell us which items they need as part of their school uniform list.
"For a number of schools this year, they requested the option of the hijab."