Russian Suspect Story "Flimsy" And "Implausible", Says Lord Ricketts
15 September 2018, 16:54
The story put out from Russia about how the two suspects in the Salisbury nerve agent poisoning is "flimsy" and "implausible", says a former UK National Security Advisor.
Lord Rickets, a former permanent under-secretary at the Foreign Office, said that Britain needs to show Russia that there is "a serious price to pay for this behaviour".
Speaking to Andrew Castle, he said: "The story they put out about these two men was so flimsy and so implausible that one has to really ask are they taking this seriously.
"We've got to go on showing the Russians that there is a serious price to pay for this behaviour."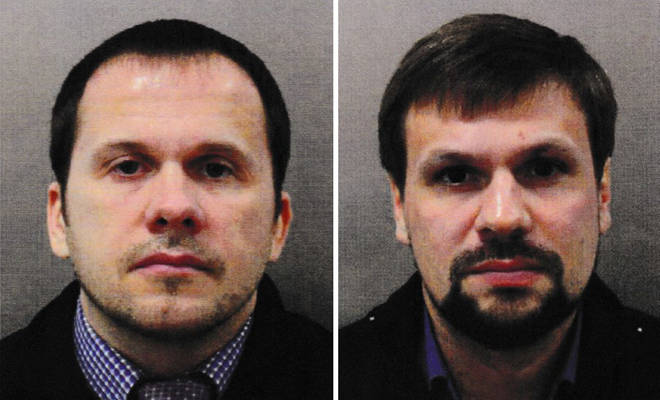 "It's a bit of a piece with the way they've treated the whole thing," Lord Ricketts said.
"There's been this combination of lies and obfuscation and a sense of mockery as well."
His comments come as the two men named by British authorities as the suspects in the Salisbury poisoning, Alexander Petrov and Ruslan Boshirov, gave a surprise interview to RT, Russia's state-run international broadcaster.
In their interview they say they were just tourists visiting the English town of Salisbury at the time the poisoning happened, and wanted to visit the famous cathedral.