Sir John Curtice: We Can Not Repeat Windrush Scandal With Brexit
22 April 2018, 18:02
Sir John Curtice told Andrew Castle records need to be better kept to prevent another Windrush-type scandal once Britain has left the European Union.
The government has apologised for the unfair treatment of members of the Windrush generation after hundreds of people wrongly faced deportation.
The Prime Minister has promised compensation for those who have been affected, adding that the government will do "whatever it takes" to resolve their anxieties.
But a professor of politics has warned of a similar row occurring with EU citizens in a post-Brexit Britain.
Sir John Curtice told Andrew Castle that the UK needs to make sure that records are better maintained.
He said: "We need to make sure that in 20 or 40 years time, we don't have another story whereby we haven't managed to maintain the records we were meant to be keeping of European citizens.
"For that process upon which we are about to embark it would need to be administered very, very tightly.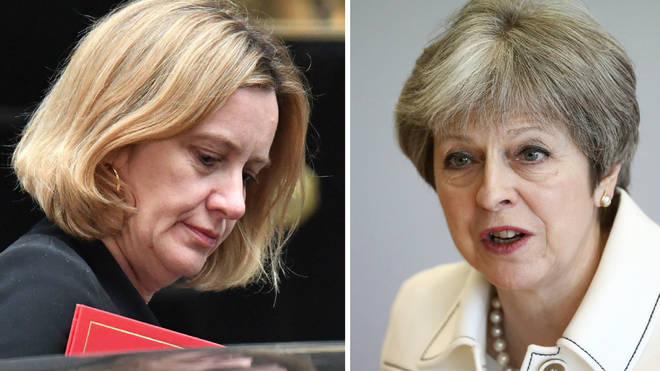 Asked if he was surprised the Home Secretary should resign, Sir Curtice said that Amber Rudd was a 'shield' to the Prime Minister.
"The trail goes from Amber Rudd to Theresa May," he said.
"The principle legislation that led to this problem is legislation passed when Theresa May was Home Secretary.
"And the truth is if Amber Rudd were to fall on her sword, then there would be nobody left to defend Theresa May's position.
"This is the reason why Theresa May needs to keep Amber Rudd, she is her shield against herself."