Sir Vince Cable: Why Millennials Should Be Granted Brexit Deal Vote
9 June 2018, 18:09 | Updated: 9 June 2018, 18:10
The leader of the Liberal Democrats says that the future of young people "has been shaped" by Brexit, and that it is a "perfectly respectable democratic argument" to allow for a second referendum.
Sir Vince Cable has told Andrew Castle that he had been speaking to young adults at Millenifest London, where he says young people were talking to him about how they can prevent Brexit happening.
He said: "And now you could out all argue that this is all palliative, it's all damage limitation, but it's quite important in itself.
"The big arguments amongst the young people I've been with is whether at this late stage it's possible that they can have a vote on the final day one it's happened.
"I think there is a growing movement which is not disrespecting the last referendum but saying when we know what the final deal is, we want to have a vote on it.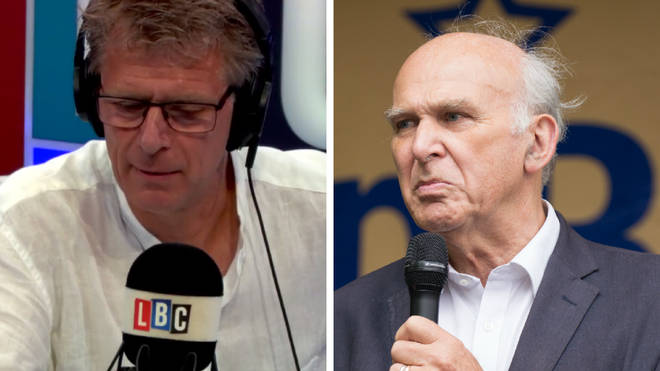 The Liberal Democrat leader said that offering a second referendum was a "perfectly respectable democratic argument" and that "we're going to hear more and more of it."
"The overwhelming majority of the young people under 25 voted to remain, and the overwhelming majority of my generation, the over 65's, voted to leave.
"And it's the implication of that for this group of young people, and how they respond to it, how they campaign, and how they prevent it from happening."