Andrew Marr: England's crippling housing crisis is a widespread problem - but still Rishi Sunak remains silent
5 October 2023, 18:54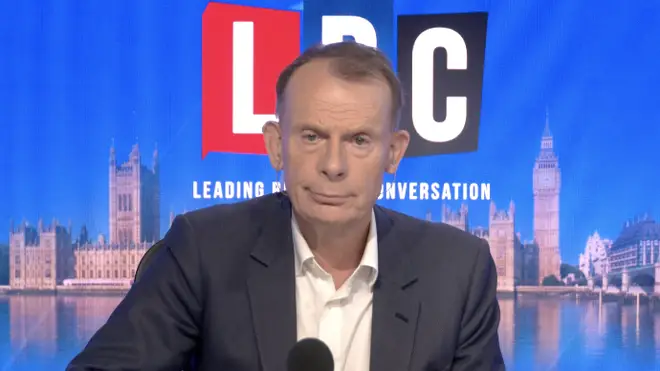 England's crippling housing crisis is a widespread problem - but Rishi Sunak still remains silent on the issue, Andrew Marr has said.
Opening LBC's Tonight with Andrew Marr, the presenter said "there are not enough roofs".
"England is now 'the most difficult place to find a home in the developed world'," Andrew explained.
"That today was the verdict of the Home Builders Federation (HBF),  who you might think have a certain vested interest.
Watch Tonight with Andrew Marr exclusively on Global Player every Monday to Thursday from 6pm to 7pm
"Still, their research shows clearly that England has the lowest percentage of vacant homes per head among the 38 developed OECD Nations. England's homes are of poorer quality than those in eastern European nations such as Lithuania.
"England has fewer new homes than Bulgaria and England has the largest number of people living in households that spend more than 40% of their income on housing in Europe.
"As I say, not enough roofs. Not nearly enough. Yesterday we analysed, I hope fairly, the main positive points in Rishi Sunak's speech to the Conservative Party Conference."
Tonight with Andrew Marr mono 05/10
You can also listen to the podcast Tonight with Andrew Marr only on Global Player.
Andrew continued: "So let's hear now, in full, what he said about this, what we can only reasonably describe as England's housing crisis...
"Yes, zip. Nada. About as profound a silence on the subject as you can normally obtain only beyond the Earth's atmosphere.
"Now I'm sure there are some people think that the housing crisis is a rather dull, arithmetical kind of thing, which won't get voters excited at an election - as banning cigarettes might, or attacking Just Stop Oil. 
"But our current roof shortage is an entirely human, widespread, easy to understand problem and so rather than talk to more politicians today, I thought we'd hear from a couple of people directly affected, and then from the builders' organisation itself."