Tonight with Andrew Marr 01/11 | Watch again
1 November 2023, 21:37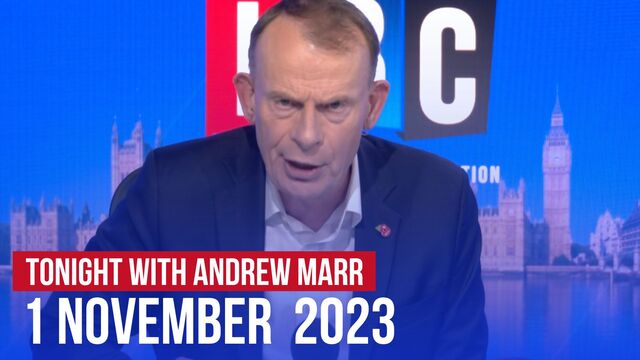 Tonight With Andrew Marr | Watch again 1/11
You can watch Wednesday's Tonight with Andrew Marr in full here.
Andrew Marr was joined by:
Professor Gina Neff- Executive Director of the Minderoo Centre for Technology & Democracy at the University of Cambridge.
Paul Scully - Minister for London and Minister for Tech and the Digital Economy.
Yossi Beilin - Former Israeli Justice Minister who participated in negotiations that eventually led to the adoption of the 1993 Oslo Accords.
Nadhim Zahawi - Conservative MP for Stratford-Upon-Avon, Former Conservative Party Chairman and Former Chancellor.
Amy Gandon - Former Senior Policy Advisor in the Cabinet Office and now Head of Policy and Participation in the Royal Society for Arts.
Watch Tonight with Andrew Marr exclusively on Global Player every Monday to Thursday from 6pm to 7pm https://www.globalplayer.com/live/lbc/uk/