Tonight with Andrew Marr 29/03 | Watch Again
29 March 2023, 19:40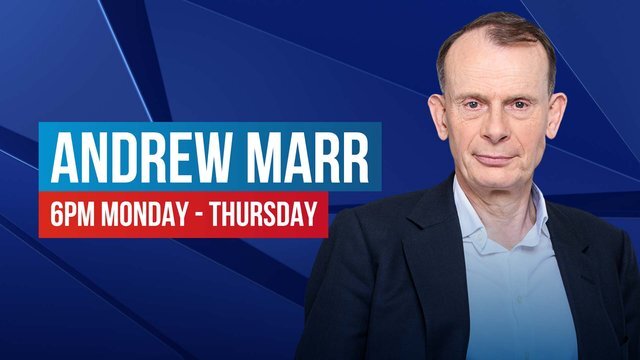 Tonight with Andrew Marr 29/03 | Watch Again
You can watch Wednesday's Tonight with Andrew Marr again in full here.
Andrew Marr was joined by:
Michael Osborne - Professor of Machine learning at the university of Oxford and Co founder of Mind Foundry, a spin out from the University that builds AI for high stakes applications.
Dr Jess Whittlestone - Head of AI Policy at the Centre for Long-Term Resilience
Iain Macwhirter - Scottish political journalist and commentator, and author of "Disunited Kingdom"
Greg Clark - Chair of the Commons Science and Technology Select Committee and Conservative MP
Adrian Ramsay - Co-leader of the Green Party
Marco Lemmers - CEO and Founder of 'Conscious Hotels' which consists of 4 hotels, 2 restaurants and 2 cafes in Amsterdam
Dr Mansoor Ahmed-Rengers - Cambridge University Scientist and Founder of Frankli' a technology which helps to prove which pictures are faked.
Dr James Nightingale - Observational Cosmologist and Royal Society Short Industry Fellow at Durham University who lead the team that made this discovery.
Watch Tonight with Andrew Marr exclusively on Global Player every Monday to Thursday from 6pm to 7pm.