Tonight with Andrew Marr 31/10 | Watch again
31 October 2023, 22:02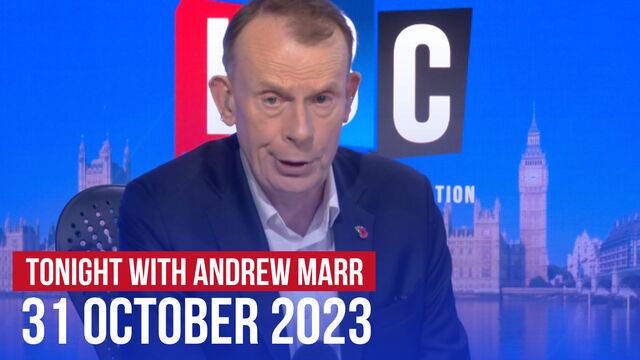 Tonight With Andrew Marr | Watch again 31/10
You can watch Tuesday's Tonight with Andrew Marr in full here.
Andrew Marr was joined by:
Professor John Edmunds: SAGE member and Professor in the Centre for the Mathematical Modelling of Infectious Diseases at the London School of Hygiene and Tropical Medicine.
Amos Waldman: Spokesperson for Covid-19 Bereaved Families for Justice, who lost his grandmother to Covid in 2020.
John Healey: Shadow Secretary of State for Defence and Labour MP for Wentworth and Dearne.
Bruno Macaes: Former Portuguese Secretary of State for European Affairs (2013-2015) and author of 'Dawn of Eurasia' and 'Geopolitics for the End Times.'
Natasha Clark: LBC's Political Editor.
Mel Stride: Secretary of State for Work and Pensions and Conservative MP for Central Devon.
Gareth Dennis: Railway Engineer and Writer.
Sam Kiley: Senior International Correspondent for CNN.
Iona Davidson: LBC SCOTLAND POLITICAL EDITOR.
Watch Tonight with Andrew Marr exclusively on Global Player every Monday to Thursday from 6pm to 7pm https://www.globalplayer.com/live/lbc/uk/