Andrew Pierce Tears Into Putin Sympathiser
6 October 2018, 07:48 | Updated: 6 October 2018, 17:13
Andrew Pierce did not hold back when this caller came on to LBC to praise Putin and accuse Andrew of spreading anti-Russian propaganda.
Tina called into his LBC show to accuse him of being an anti-Russian propagandist as he discussed the arrest of four Russian men outside the chemical weapons watchdog headquarters in The Hague.
But Andrew wasn't going to let her go unchallenged.
When she said that 'the English' don't call the four Russian's 'proper spies' Andrew butted in, calling them "complete idiots".
"We haven't got time for a history lesson, let's get to the point. Why are you saying I'm spreading propaganda?" he asked.
But Tina replied: "You need a history lesson because you're twisting the truth!"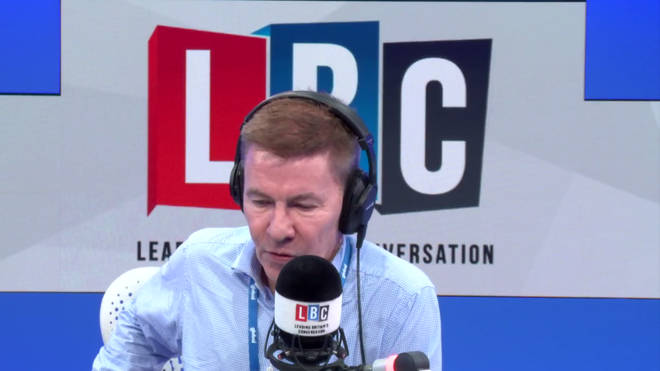 Dutch authorities named four Russian men as cyber experts, who left a trail of evidence before their arrest outside the OPCW headquarters in The Hague in April.
At the time, the chemical weapons watchdog was investigating the poisoning of Sergei Skripal and his daughter Yulia in Salisbury.
Listen to the explosive row unfold in the video above.